Image Element
The image properties window will give you the ability to change the current image.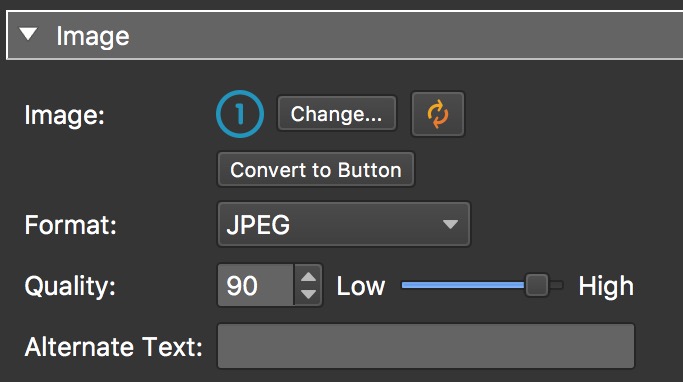 Image – This shows the current image. Clicking Change will let you pick another image.
Refresh – Use this button to refresh the image (for instance when you have modified the source image file, and want those changes to be updated in the skin image). Right-click the button to view the image in Explorer or Finder and to remove the link to the source file.

Convert to Button – Click to convert the image to a button element.
Format – Choose which format (PNG, JPEG with Alpha or JPEG) the image should be converted to. If you do not want the image to be converted, choose the image's original format.
Quality – When JPEG is chosen as the format, you can adjust the quality of the image here.
Alternative Text – Add text for screen readers (accessibility).
---
See also