ggpkg.ggt
Select this template for embedding your project in your website's CMS. This template is found only in the HTML5 output settings.
This template is used when creating a droplet to output Garden Gnome Packages.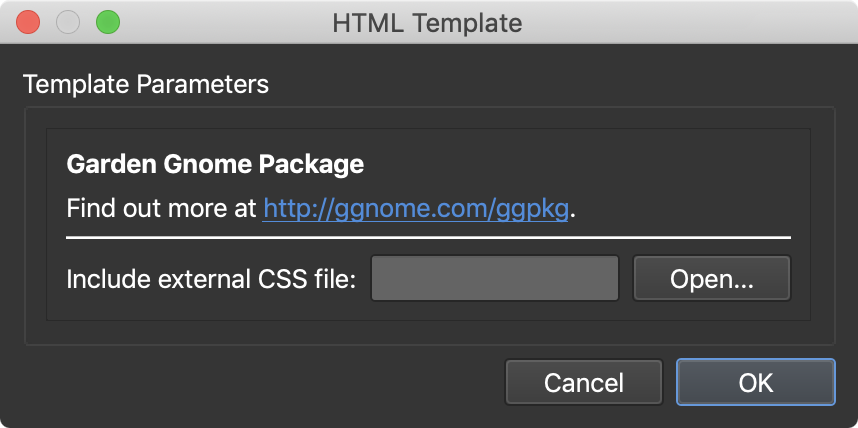 Include external CSS file – If you have a CSS file you'd like to include in the output, add it here.
Learn more about using our plugins.
---
See also