Today we are very happy to announce the release of Pano2VR 7!
Pano2VR 7 comes packed with new features, a few changes to the interface, and a new product! We've added new skins, translation support, custom properties, many new features in the skin editor, and web hosting for your VR tours, just to name a few.
If you've been following the beta releases, then you are most likely aware that we've been building up to this release by introducing new changes with each release. For you, this is a recap. For everyone else, let's dive in!
New Built-in Skins
We've added 7 new built-in skins that are free for you to use. Each skin was professionally designed and built with different types of projects in mind. Do you have a project that would benefit from menus? Then take a look at Material Dart and Neto. Do you need a skin that supports multiple languages? Check out, Material Dart.
Multilingual Support
Speaking of multiple languages, Pano2VR 7 supports translations, making adding multiple languages to your projects easy. Not only can you translate any text in your project, but you can also translate elements like PDFs and videos. The Pano2VR player will detect the browser's language, and if that language is available in the project, it will be used. If you'd like to include a language menu, you can use the Material Dart skin, which uses a button to open a language menu.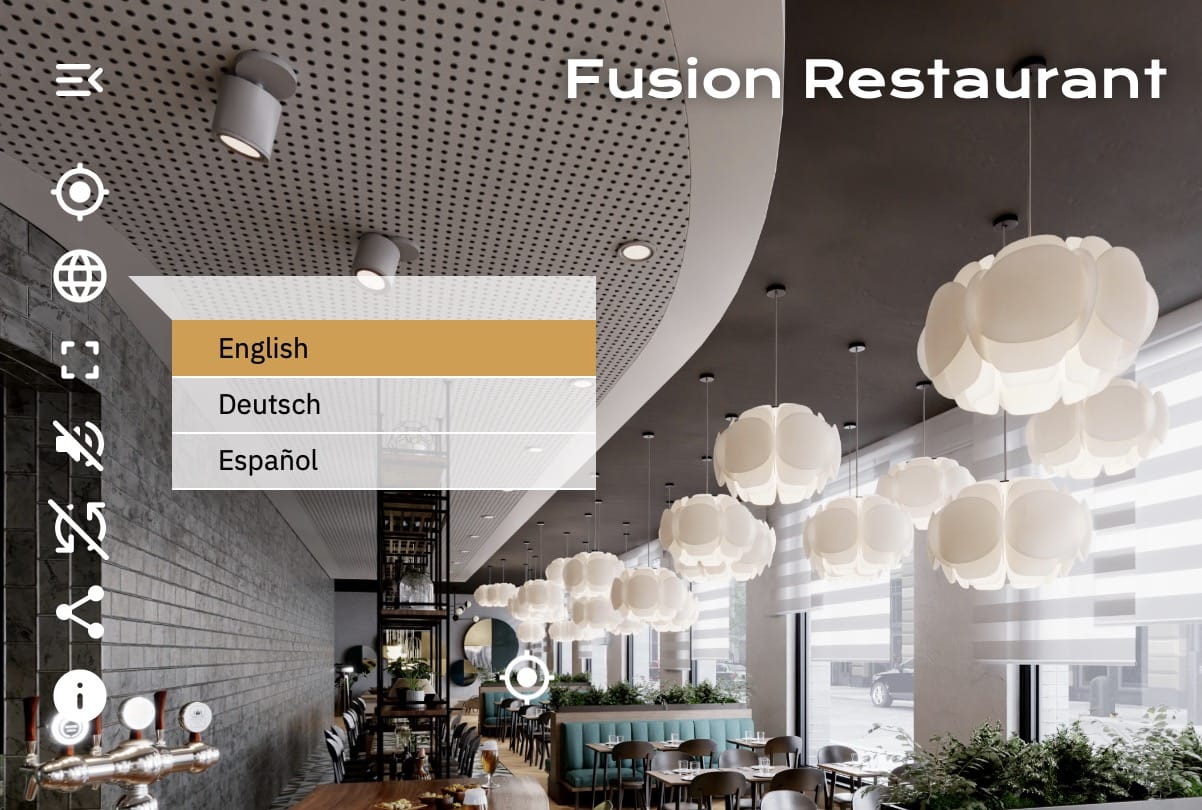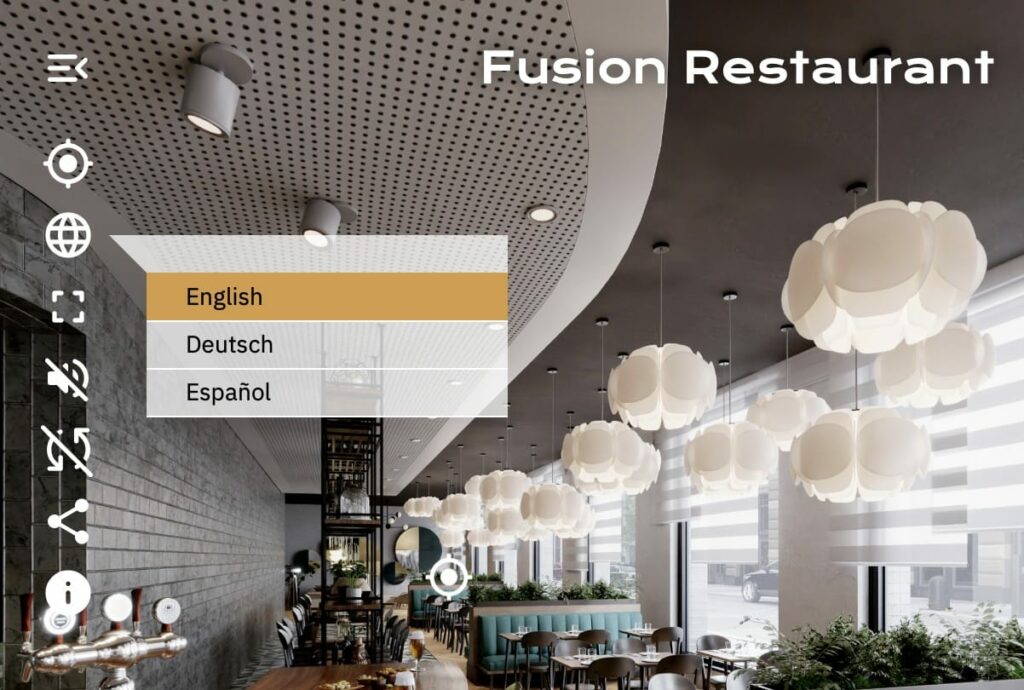 VR Skins
We now have skins dedicated to VR. To help you get started with VR skins, we provide 2 skins specifically crafted to work well in VR. These are separate from the other skins, and when VR is enabled, Pano2VR will automatically switch to the VR skin added to the output.
Live Update
When you generate a project, Pano2VR opens the output in the default browser, as per usual. But now, when you make changes and save the project, Pano2VR will automatically update the output with any new changes. You no longer have to regenerate the project to see changes. Use Live Update in conjunction with the Integrated Web Server for fast testing of your project across multiple devices.
Skin Editor
There are a lot of new features and changes in the Skin Editor. Far too many to list here. The most notable features are accessibility tools, support for Lottie files, Search for elements, tags, text, variables, notes, and warnings, Mute and Unmute actions, a PDF element, and a Code element for all the Javascript junkies out there.
The Components Toolbox now has tabs for components, Icons, and Lottie Animations. There are also new components that match all the new skins.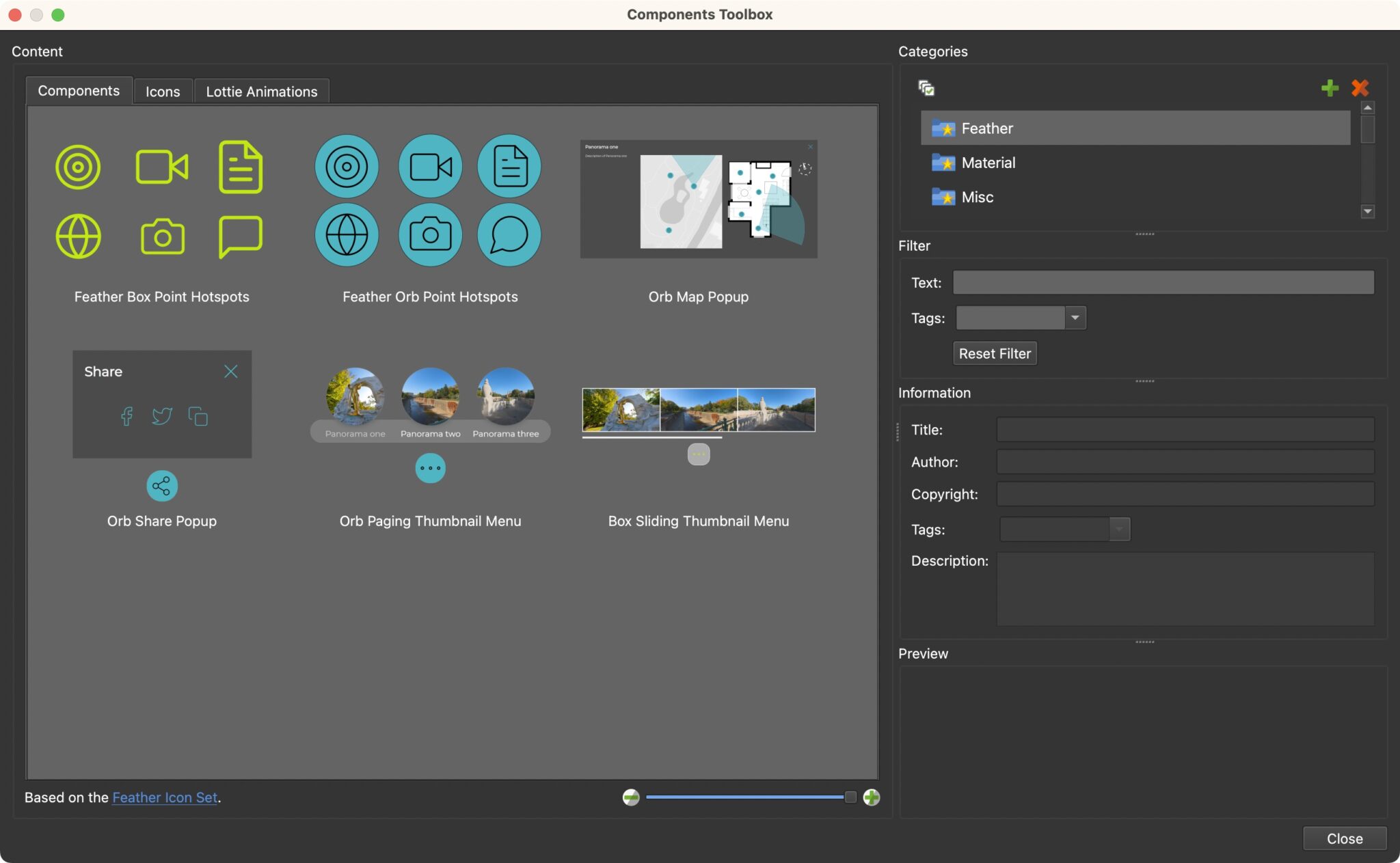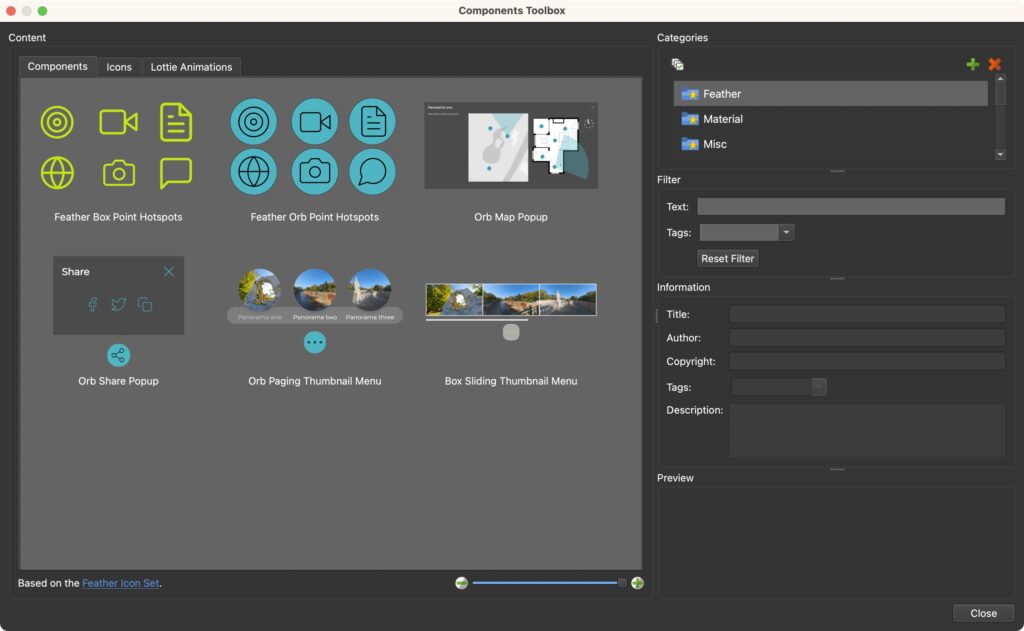 Interface
We've consolidated a few panels into one: the Properties panel is now dynamic and holds project and panorama parameters like viewing parameters and user data. But, it will also change to hold the settings of the outputs or pinned media as well.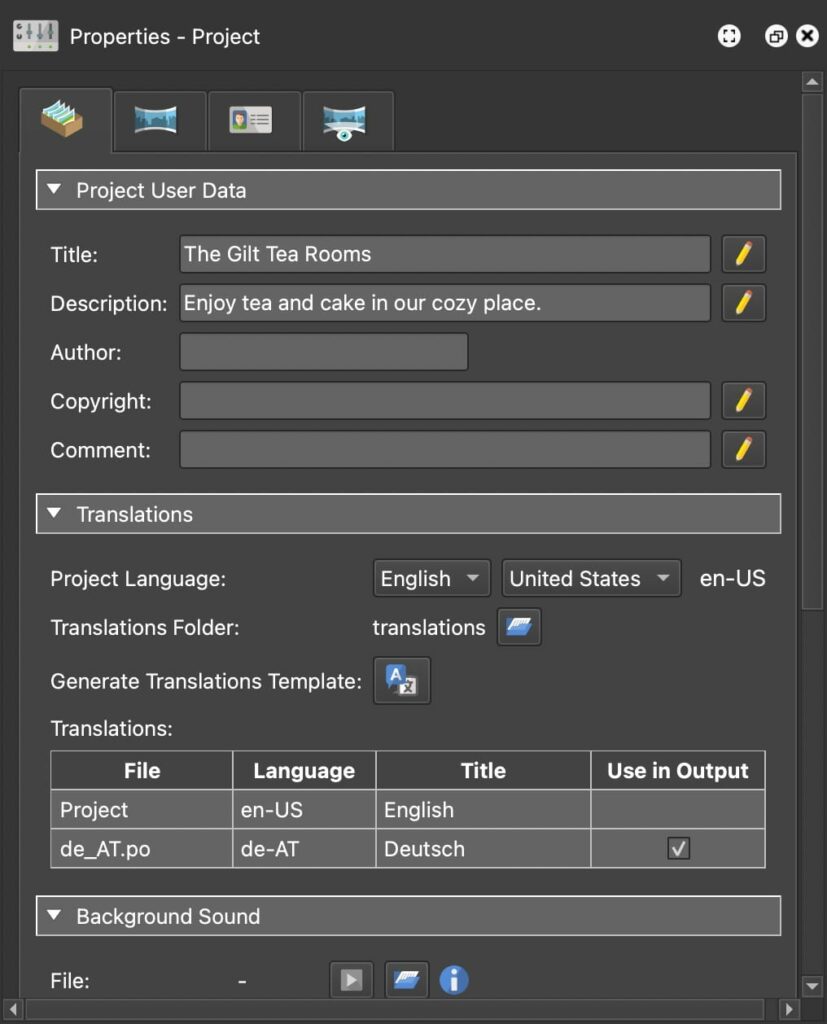 Track Hotspots and Subtitles Support
Using the Animation Editor, point hotspots can now be tracked in video panoramas. We also added SRT support for adding subtitles to video panoramas.


Web Element and PDFs
Have you ever wanted to add a piece of the internet to your project and have it properly projected in the panorama? Well, now you can with the Web Element. You can also add PDFs as Point Hotspots.
Custom Properties
If you've ever had the need to have more user data fields, then this is your feature! In User Data, you can now create your own properties. You can also create custom properties for Point and Polygon Hotspots.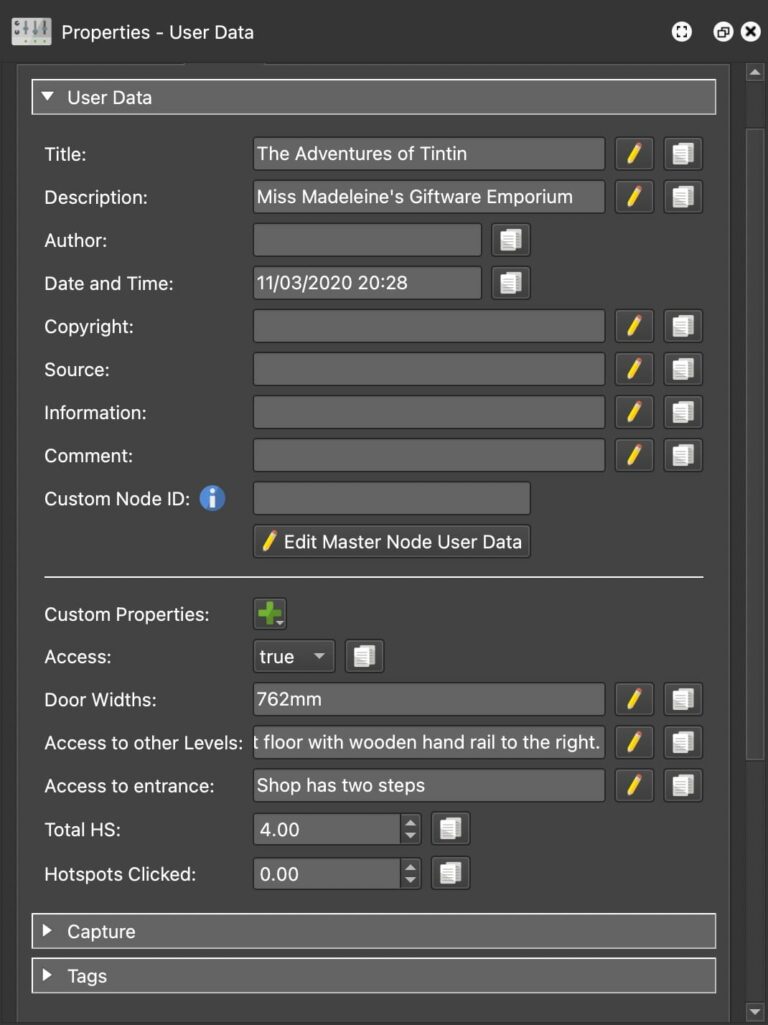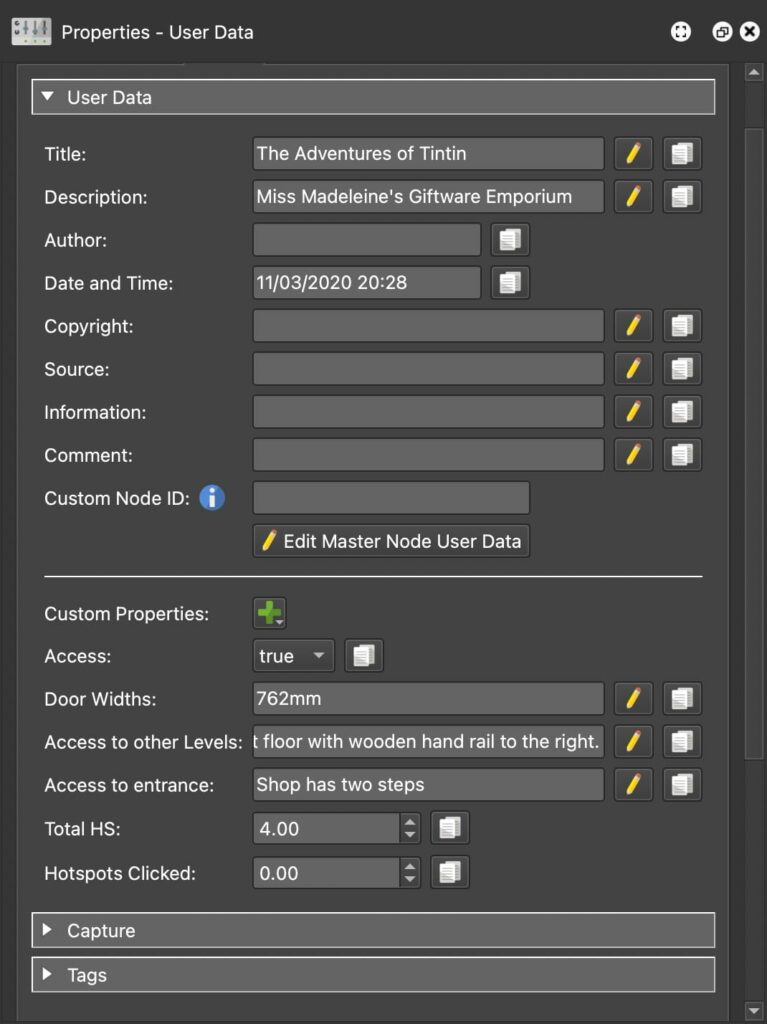 Gnome Cloud
We've added hosting! You can now use our hosting service, Gnome Cloud, and upload directly to it from within Pano2VR, making it much easier to get your project online and to your clients.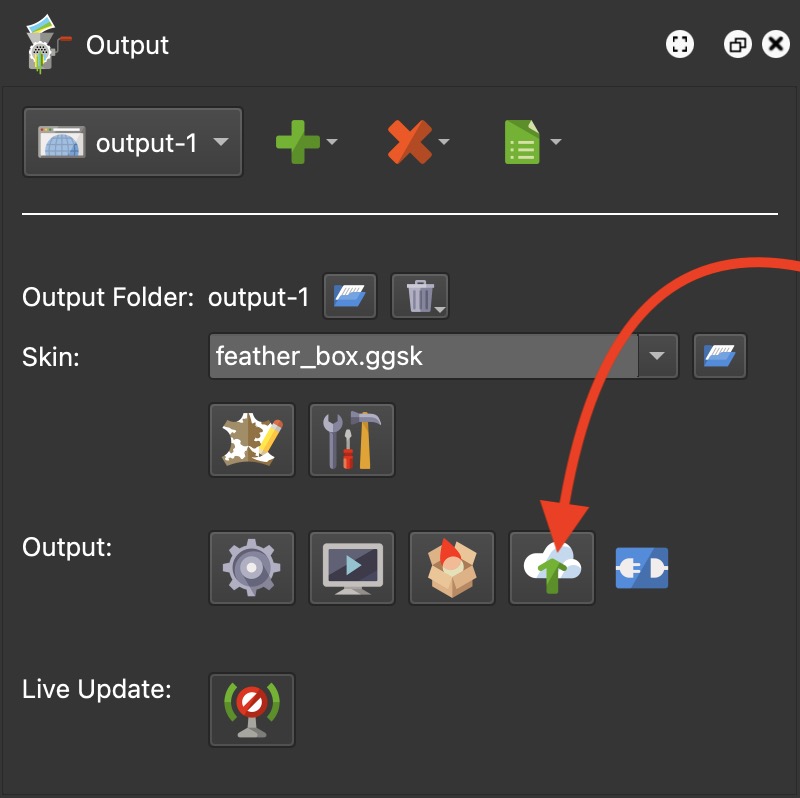 Upgrading and Pricing
You may have noticed that we no longer offer Pano2VR light or Pano2VR pro. Pano2VR 7 has only one version. Your upgrade fee to Pano2VR 7 depends on which flavor of Pano2VR you have.
To see how much your upgrade fee from version 6 to version 7 will be:
Sign in to your account.
Go to License Keys. In the table, you'll see your current license keys listed with an upgrade button.
Click upgrade. This will take you to a page showing you your upgrade price to version 7.
Once you upgrade your license key, your version 7 license key will be available in the table (click it to copy it). Use this key to unlock version 7. Remember, the version 6 license key will not work in version 7.
Note: If you already have a version 7 license, you do not need to upgrade your license key. Just open Pano2VR, go to Help > Check for Updates, to update your current version or download the latest version and run it parallel to your beta.
Download
Download Pano2VR 7 from our site. You can run both Pano2VR 6 and Pano2VR 7 in parallel. If you plan to do this, make sure to rename the installed application, so the new installation doesn't overwrite it. If it does get overwritten, don't worry, you can always download previous versions of Pano2VR.
Learn More
Throughout the run of the beta, we've held webinars showing how to use some of the new features, including translations, custom properties, and embedding fonts.
We also updated and reorganized our documentation pages for version 7. If you're having a hard time finding a page, try using the search at the top of the page.