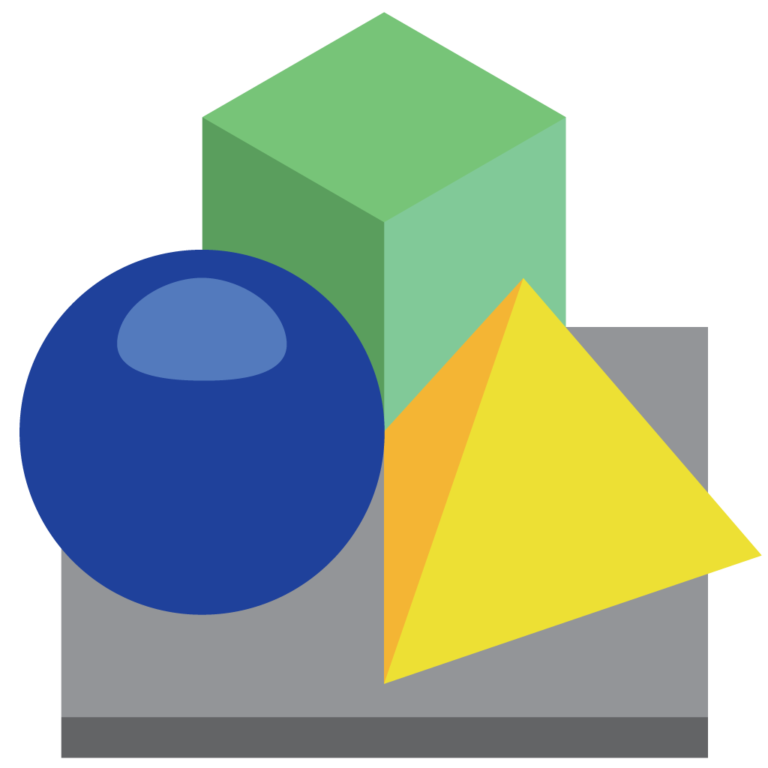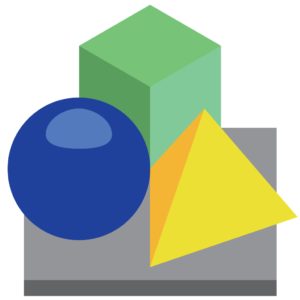 Pano2VR 7 beta is ready for building virtual tours and comes with major changes in the Skin Editor, Tour Map, and Animation Editor. It's shipping with new skins, new hotspot types, and more. Check out the video and summary below for the highlights. For the full list of changes, please see What's New.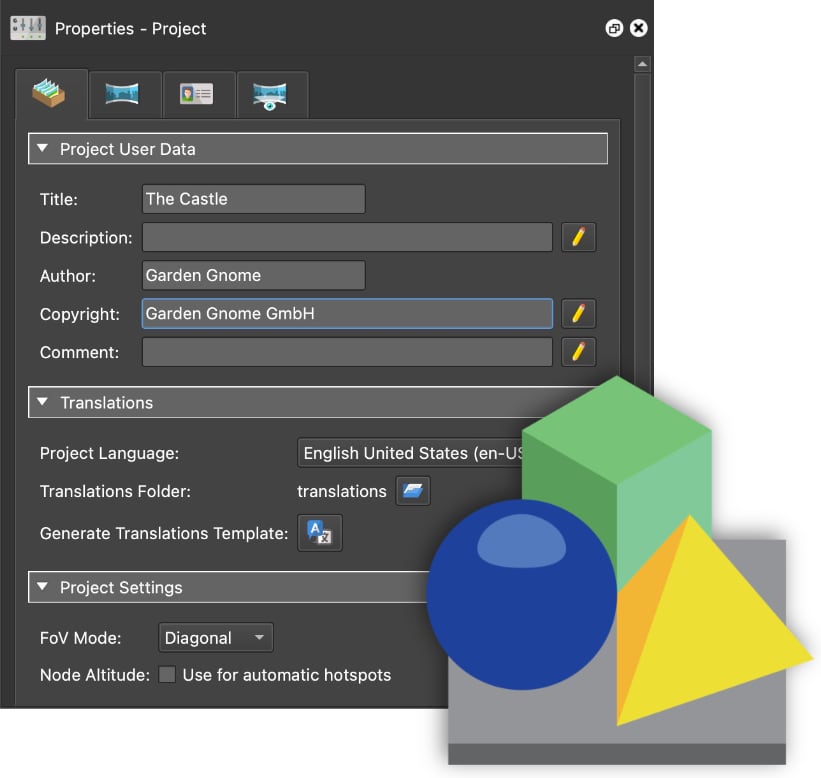 The Interface
Pano2VR's interface changed a little. There is a single Properties panel that holds the project settings, panorama settings, user data, and viewing parameters. This panel will change to show other settings as well. For example, if the Web Output is selected, its settings will appear in the properties panel.
You can now create custom keyboard shortcuts for Pano2VR.
And finally, we've updated Pano2VR's logo.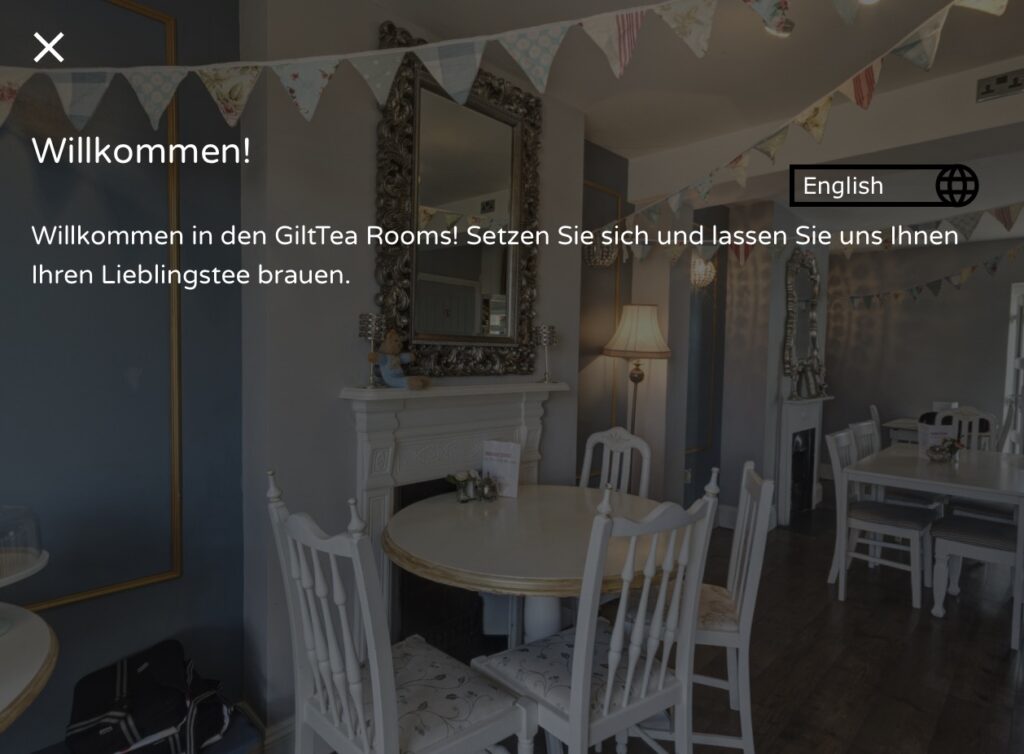 Project Settings
Create multilingual projects using the translation tools in the Project settings and Skin Editor.
We now have Custom Properties in User Data and Hotspots, which "add" more data fields. Custom properties are treated as variables and can be addressed everywhere where variables are used.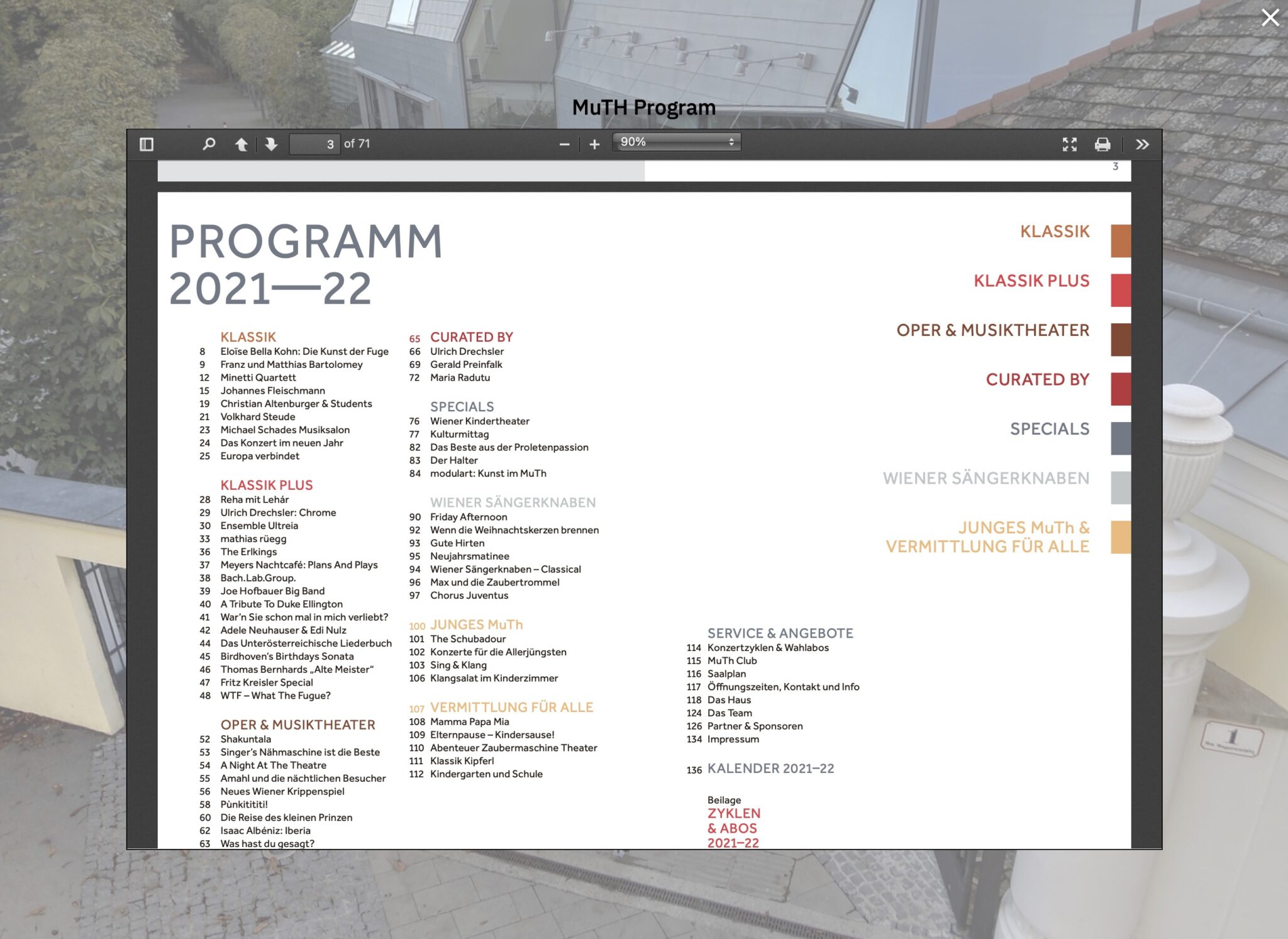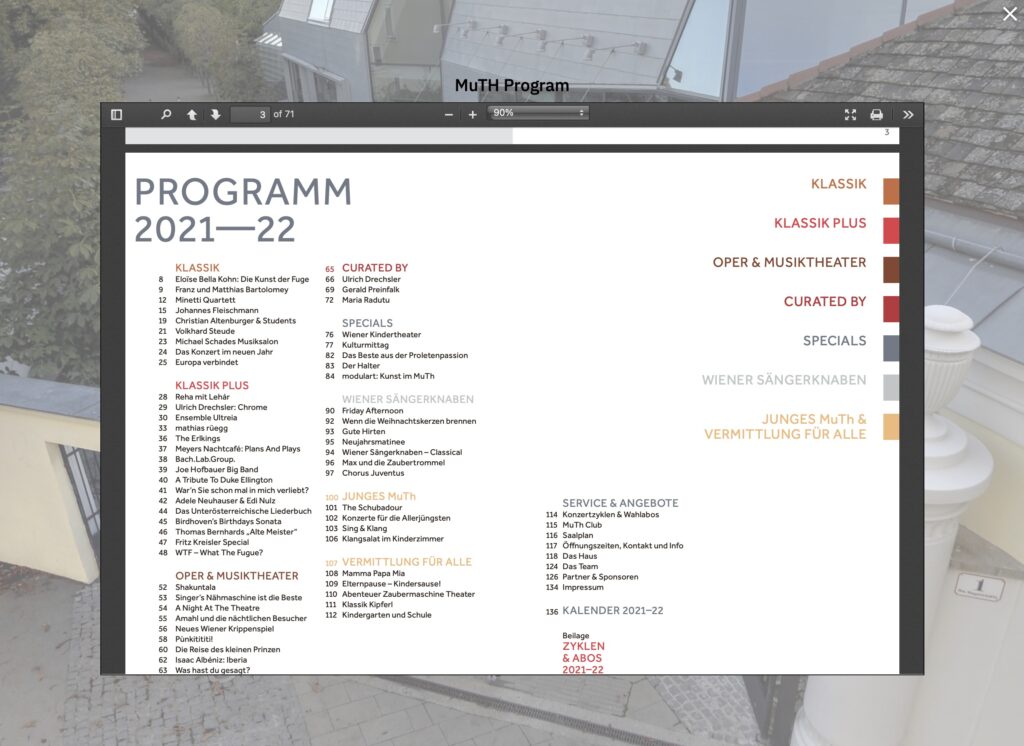 Pinned Elements and Hotspots
Pinning elements to the panorama got easier as we've added movable handles (previously, the handles only resized the elements). 
You'll also find a new element: Web Element. Use this element to pin web content to the panorama, like a YouTube video. 
There is a new hotspot type for PDFs. Add a point hotspot and for Type, choose PDF. 
Every point hotspot can now be tracked. Another way to describe this is that you can track objects in Video Panoramas with point hotspots.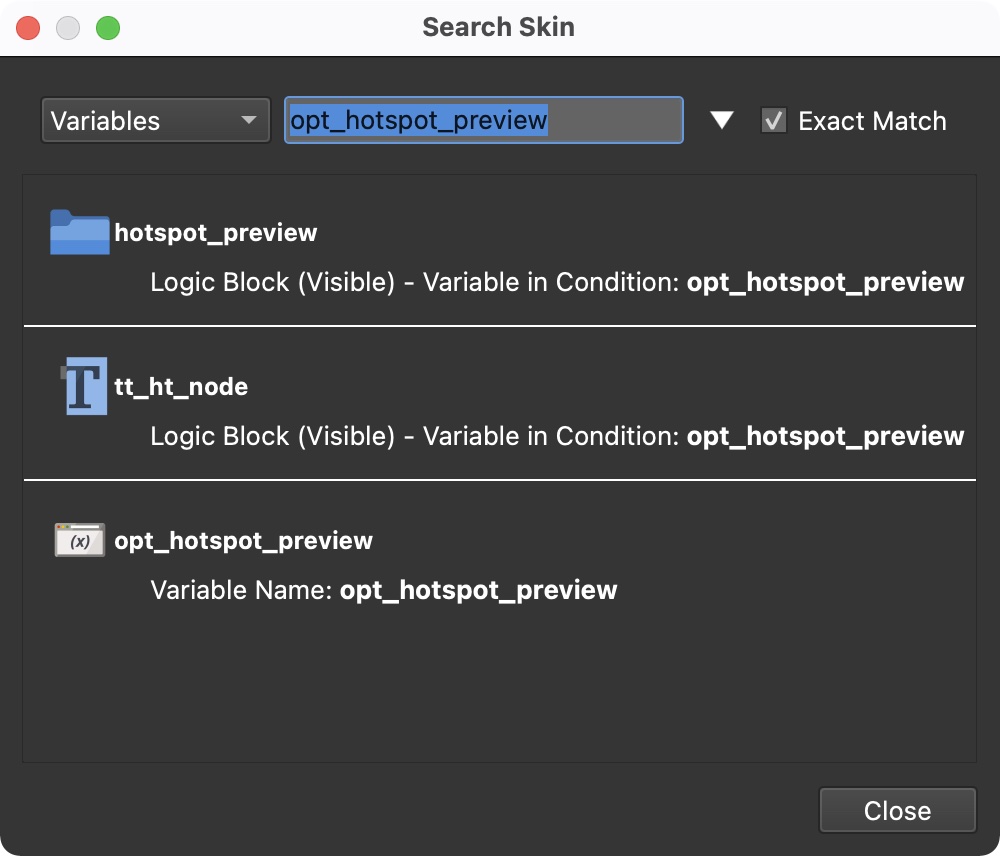 Skin Editor
You can now search in the skin. Use the search to find variables, IDs, text, tags, and more. Find and Replace is also part of the search.
APNG, GIF, and WebP are now supported, along with Lottie animations. The Components Toolbox has two new tabs; one for icons and one for Lottie animations.
There is now a Code Element for adding Javascript and CSS. 
Look for issues in the skin using the Find Warnings feature. 
Variables can now automatically update using logic blocks.
Has Sounds has been added as a logic block trigger to detect sounds in a node. Additionally, Mute, Unmute, and Toggle Mute actions have been added.
Watch our video highlighting all the changes in the Skin Editor.


Animation
Support for SRT files and a Video Panorama clip has been added to the Animation Editor, which provides a way to add captions or subtitles.
A new hotspot track was added so that hotspots can be used to track objects in a video panorama.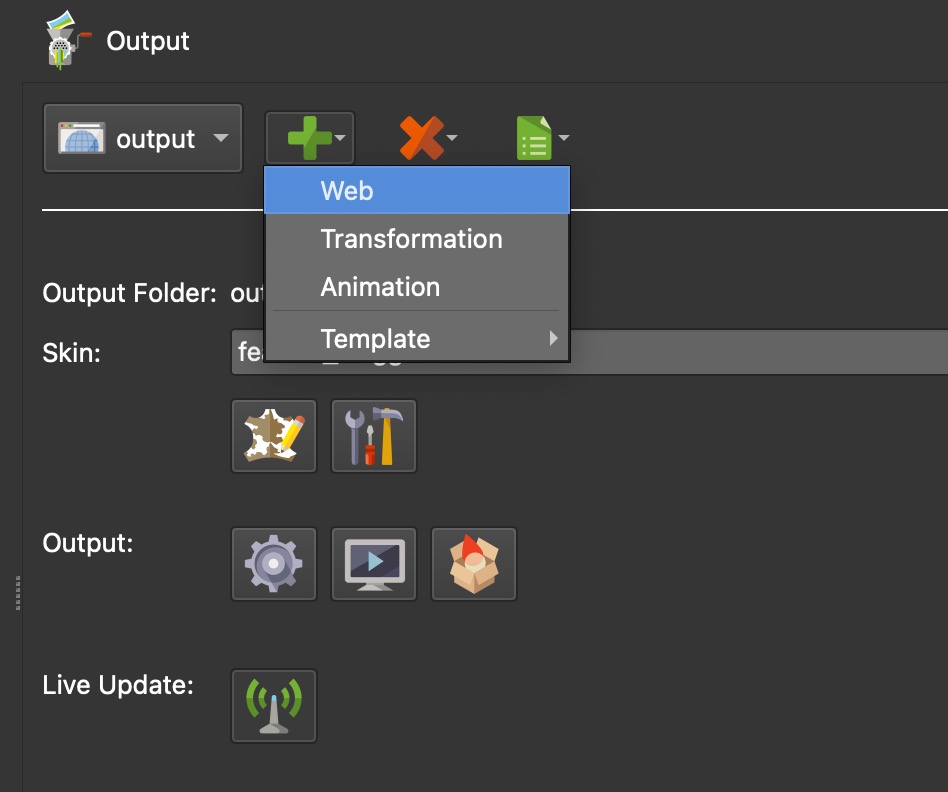 Web Output
The HTML5 output got a few changes as well. The most obvious one would be that it's now called Web. 
A handy new feature you'll find in the output settings is Live Update. After the initial output, keep the browser window open, and every change you make will be visible automatically (no need to generate the output after every change). Try this when building a skin!
Test Pano2VR 7 beta for free
Download and test Pano2VR as long as you like. If you would like to use Pano2VR without visible watermarks or node limitation, you will need to order a
license key
.
If you purchase Pano2VR 6 pro today, you will recieve a free upgrade to Pano2VR 7.
If you already have version 6 or an older license of Pano2VR and would like to upgrade, log in to your account to see what options are available to you.
If you purchased your license from a reseller, you will need to purchase the upgrade from them.
The upgrade price is dependent on when you purchased Pano2VR 6 pro and how many users have been added to your license.
Learn more about how to upgrade.
Both version 6 and version 7 can be installed and used on the same computer.
Please note that Pano2VR 7 is currently in beta which means it's fully functional but there could be a few lingering issues.
For each additional user it's