Lo and behold, the day has come to release a beta for Object2VR 4!
New User Interface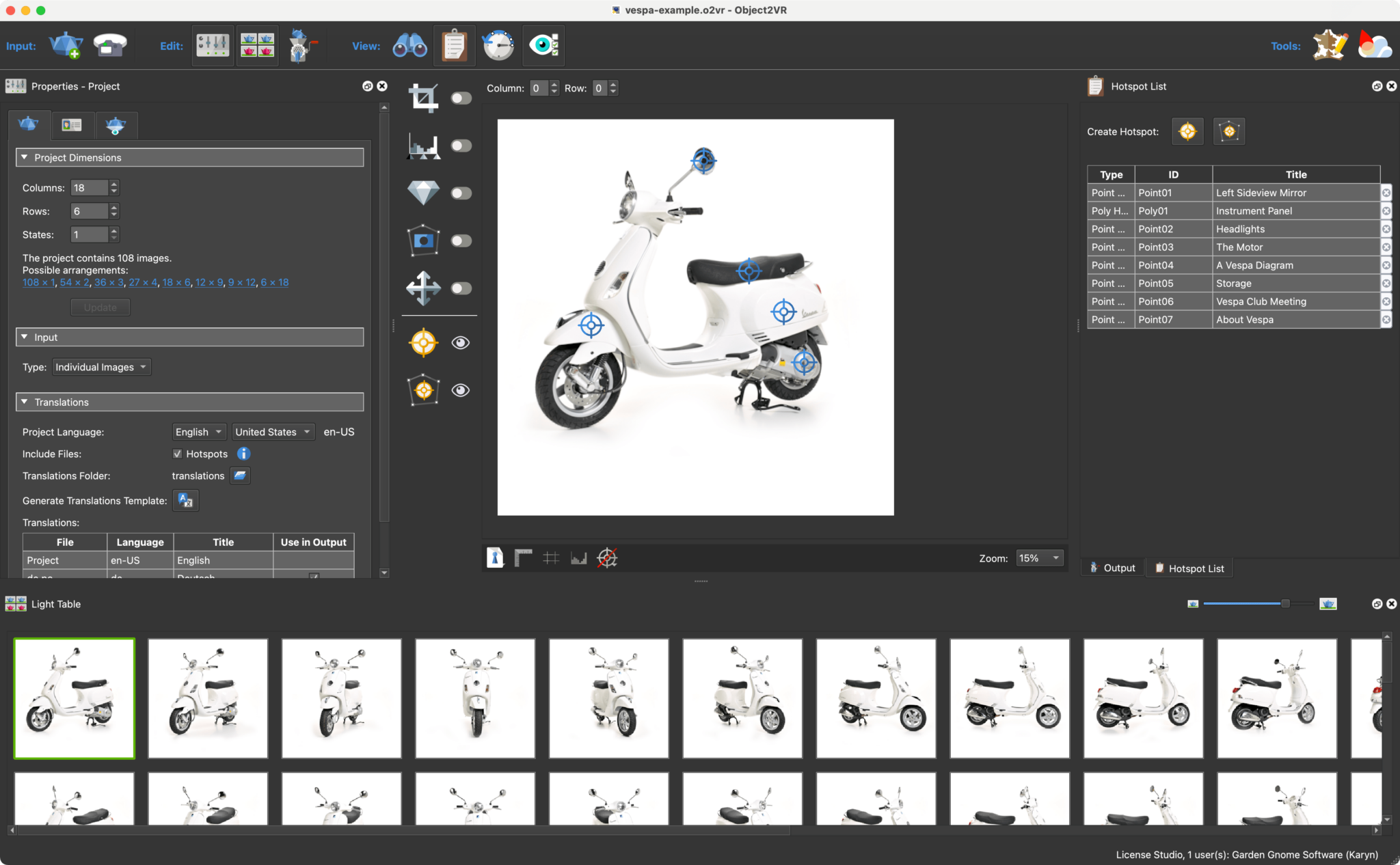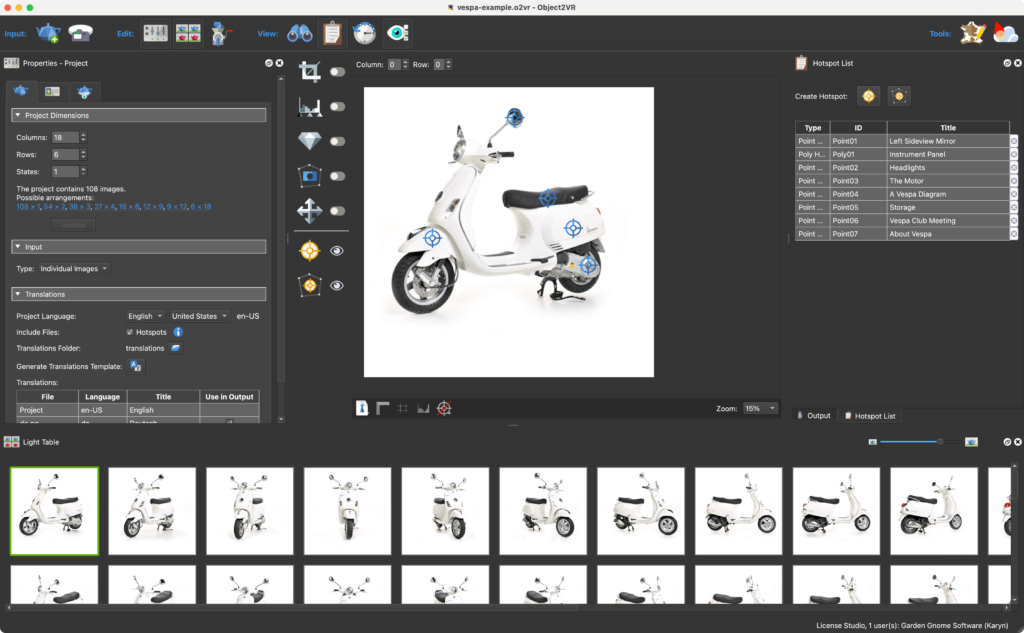 Object2VR 4 has a whole new interface, but the tools and features you're used to are still there. This new interface allows you to access everything from within a single window.
The Viewer is used to add hotspots and to capture and process images in Pro and Studio.
New Skin Editor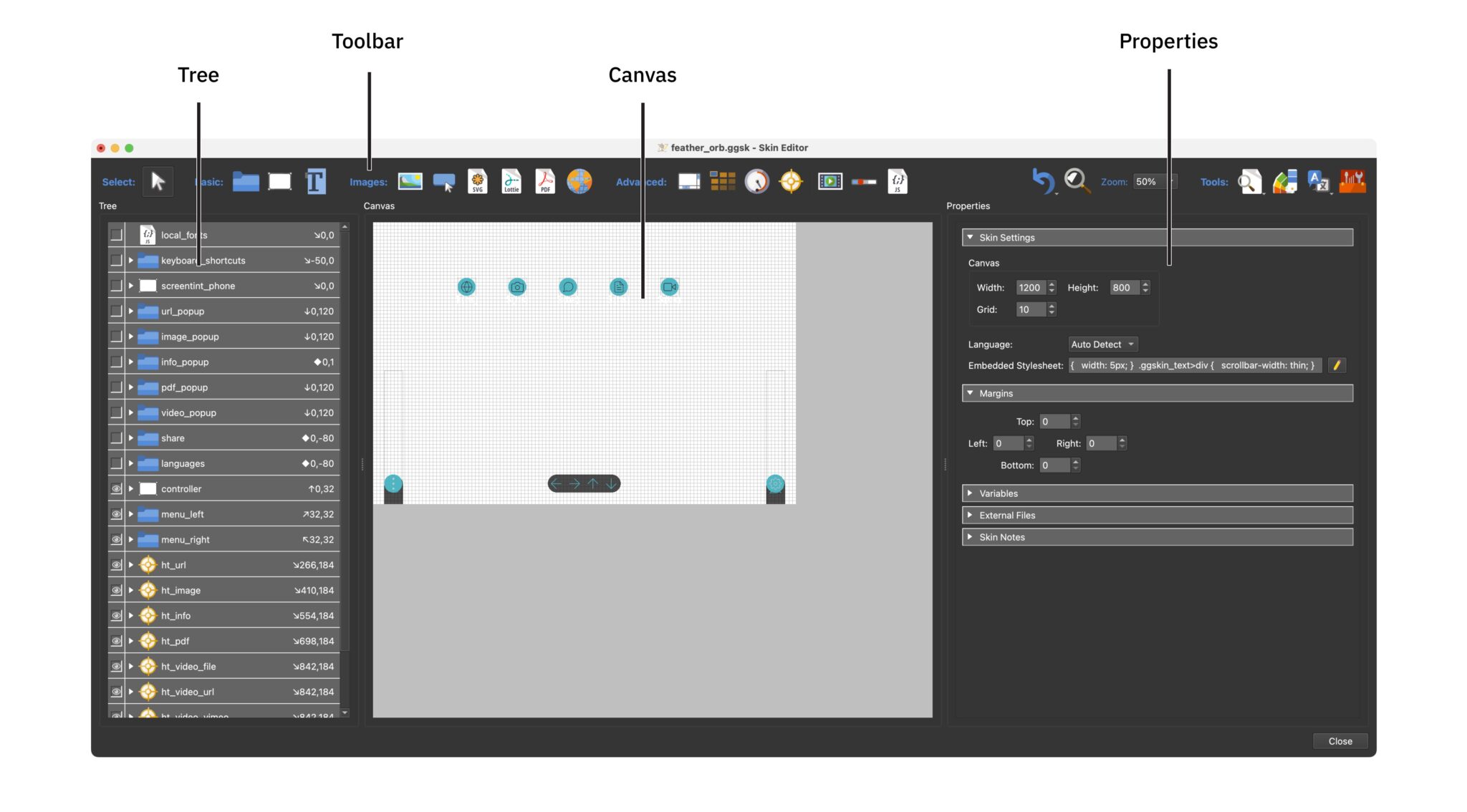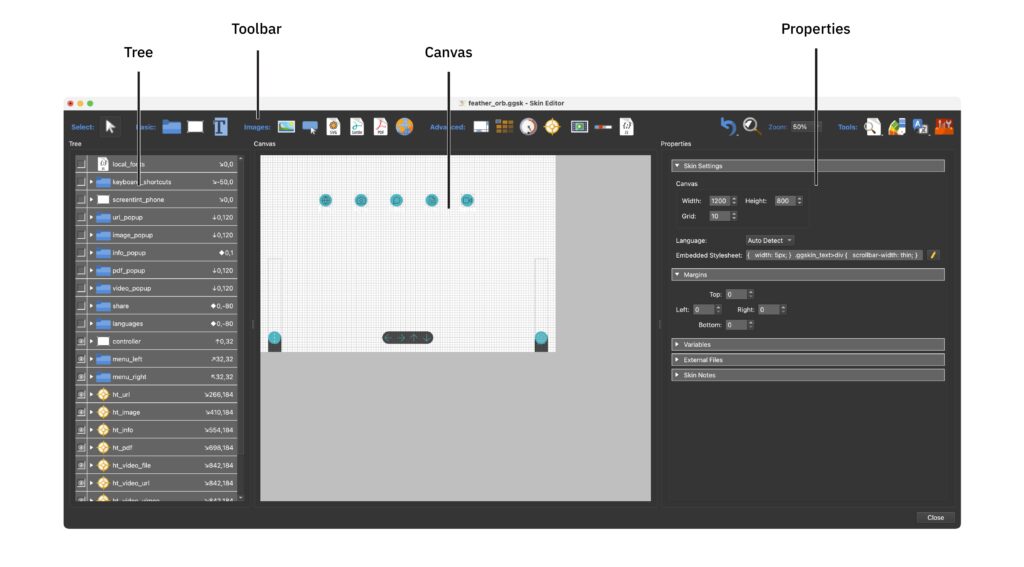 We updated the Skin Editor to be in sync with Pano2VR again. Compared to Object2VR 3, it comes loaded with new features. Not only can you easily create responsive skins, but it also supports SVGs, Lottie Animations, tools for building menus, PDFs, and so much more.
It also features Logic Blocks, which are immensely powerful because they provide a way to automatically alter the values of skin elements. For example, you can target a specific element to scale to a specific size depending on the player's width, creating a responsive skin.
More Hotspot Types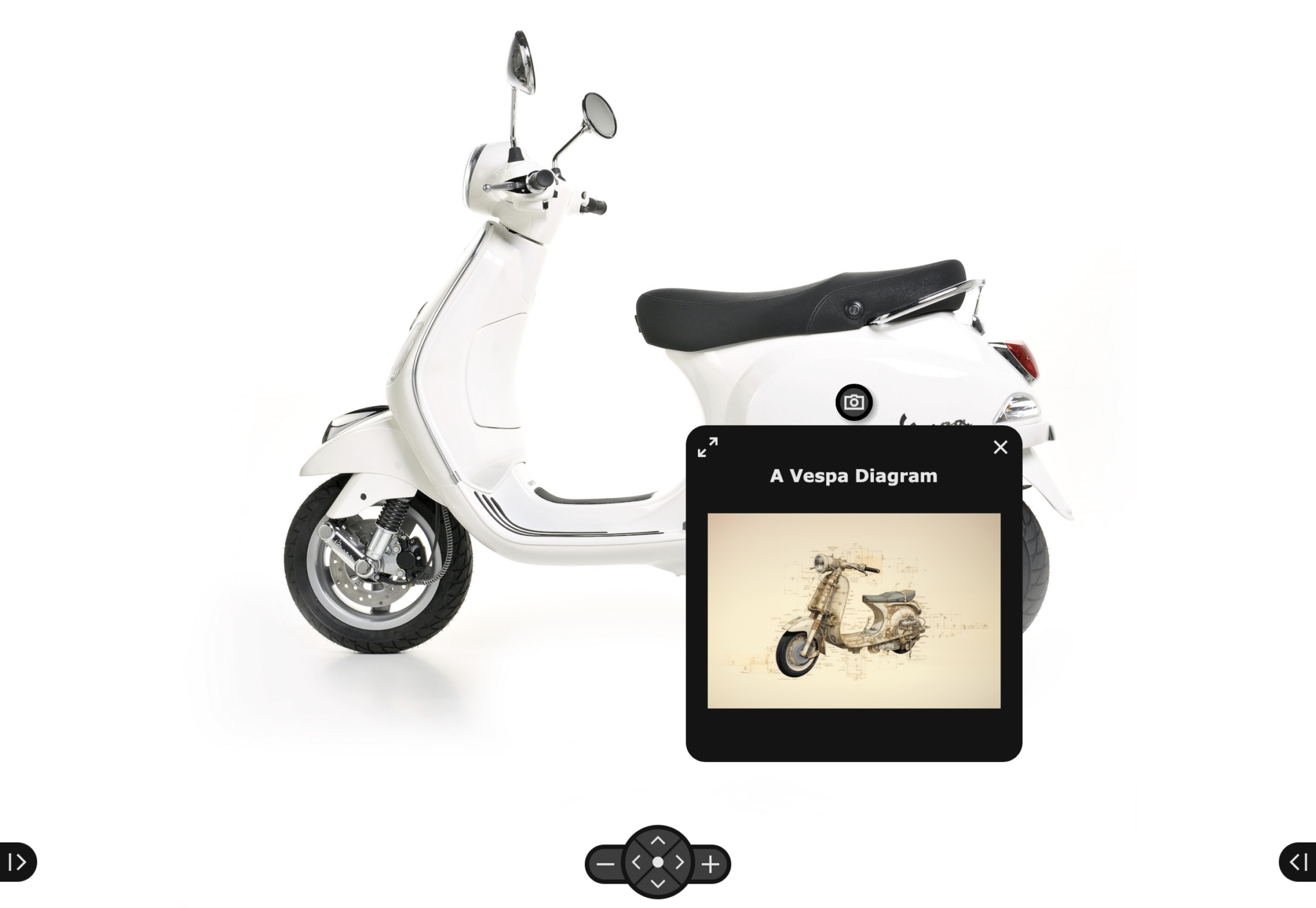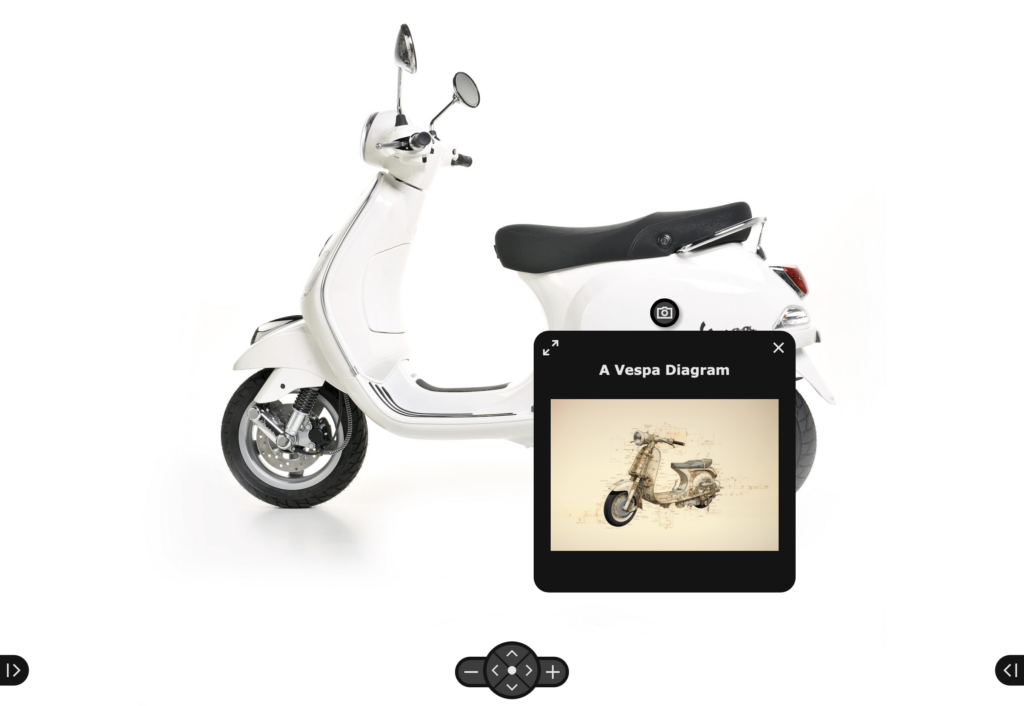 You can now add image, video, and PDF point hotspots to your projects. And with the new skin editor, you can create popups! In fact, our new built-in skins support these hotspot types and will create popups.
Translations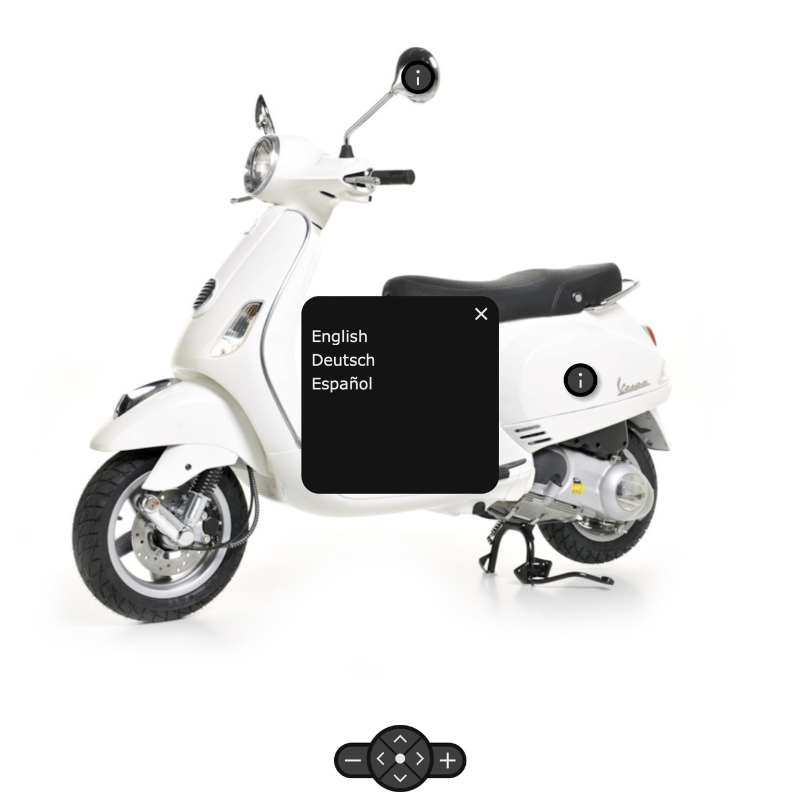 Create multilingual projects! Use the new translation features to change the language used in your project. Each of the built-in skins has a button that opens a menu to choose from the different languages you set.
Gnome Cloud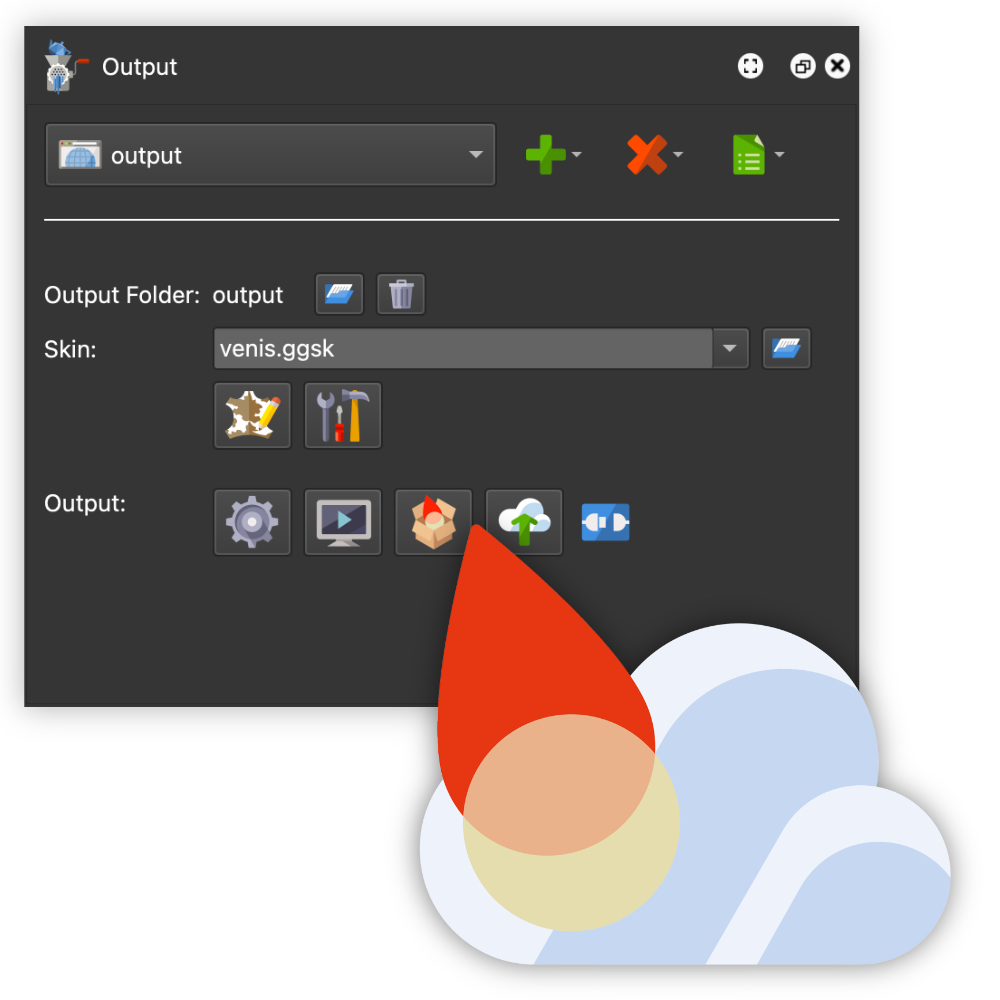 Object2VR now has an option to upload directly to the cloud using our cloud service. Everyone who has a version 4 license gets 90 days of the service for free.
More Cameras and Turntables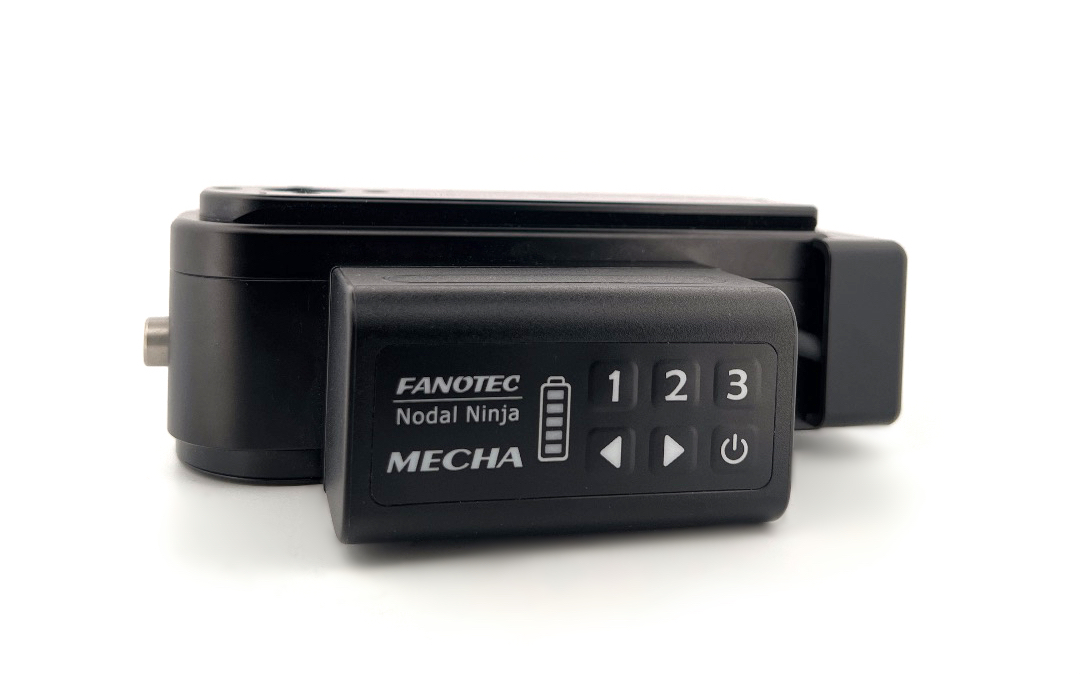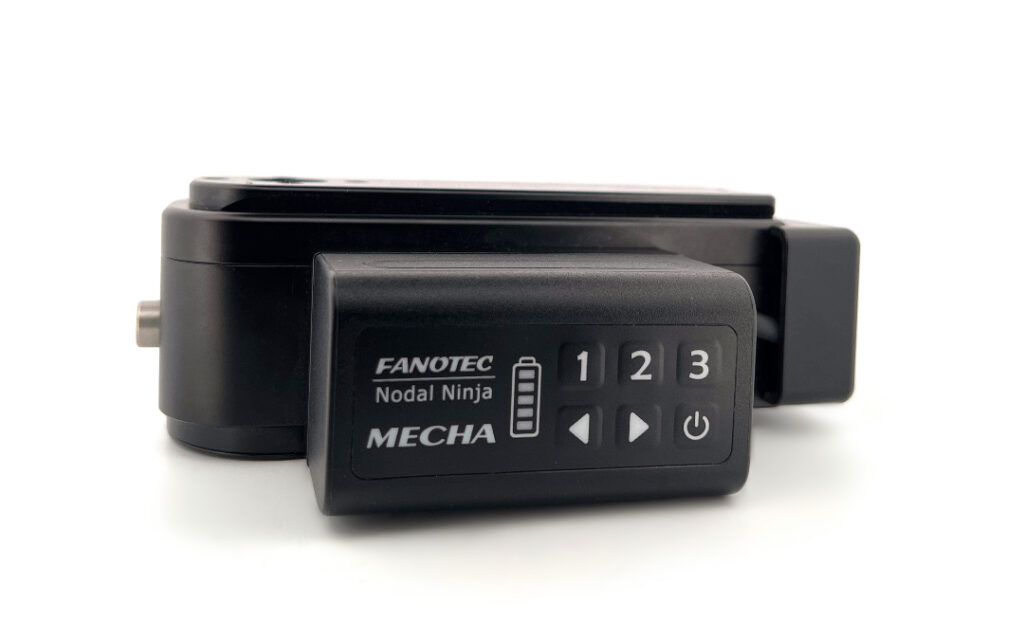 We've added more support to the line-up of already supported cameras and turntables. Use the wireless feature of the Nodal Ninja Mecha motors and the MIOPS capsule PRO!
Object2VR 4 also supports wireless Sony cameras with Camera Remote API and any camera that can act as a webcam.
Documentation
The documentation has been updated and reorganized. Just like the beta software, the documentation is also in beta, and you will see changes over the coming weeks.
Upgrade
If you already have a license of Object2VR and would like to upgrade, log in to your account to see what options are available.
The upgrade price depends on when you purchased and how many users have been added to your license. For example, if you bought a license on or after January 1, 2023, your upgrade is free!
If you purchase Object2VR 3 today, you will receive a free upgrade to Object2VR 4.
If you need help, don't hesitate to contact us at support@ggnome.com. We read every email and will get back to you very soon.
Download here and follow these instructions to install and activate.