Pano2VR 5.2.2 Released
Today, we've released an update to Pano2VR with some more bug fixes and changes:
Image download could get stuck if there was no interaction
Fix for large Street View accounts with > 10.000 photos
The Street View Browser now merges tours with the same PlaceID, but no connections
Improved gyro script to avoid an "upside down" bug on Android
Check for updates in Pano2VR's Help menu or download the update from here.
German Video Tutorials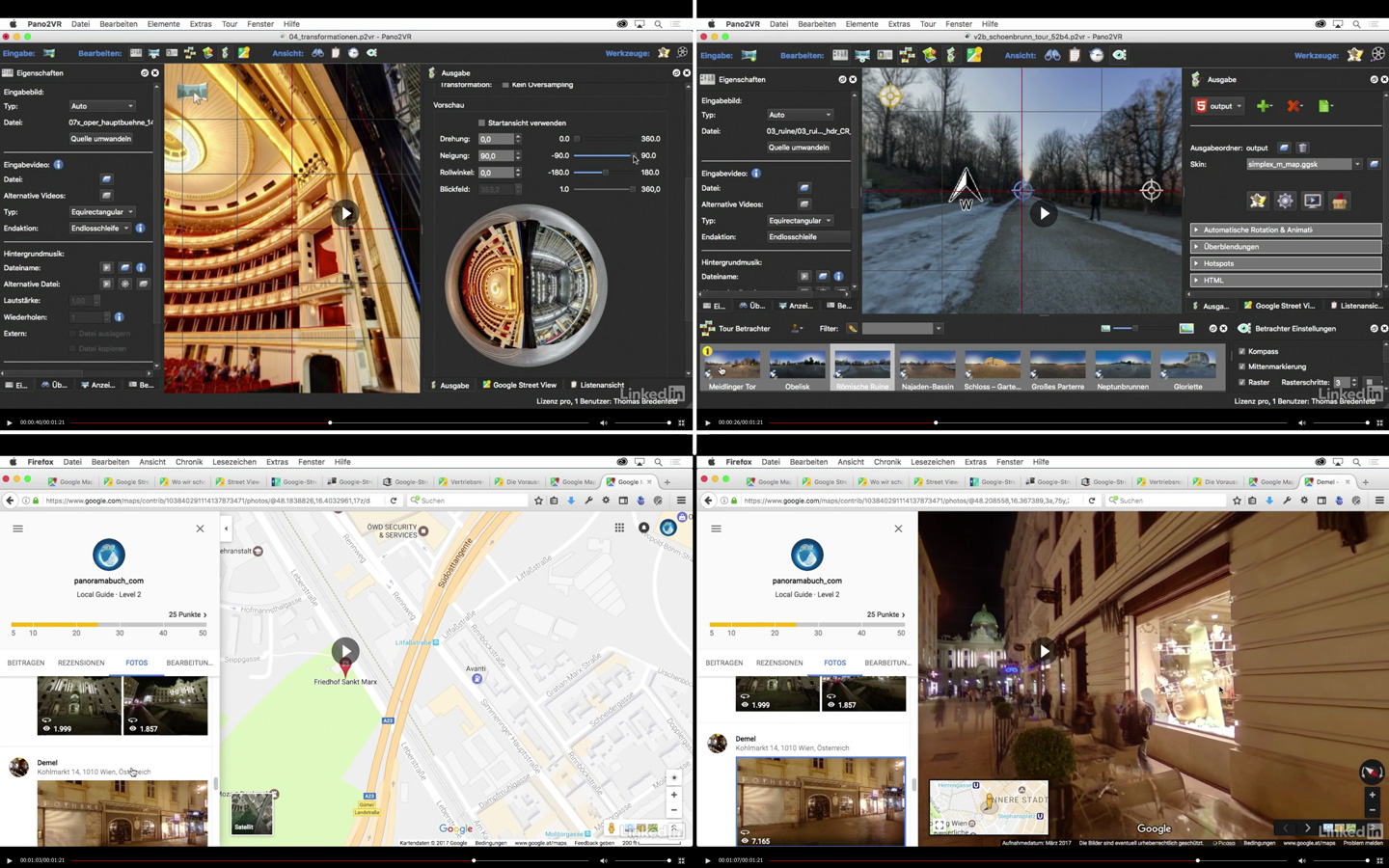 In case you haven't already read/heard, we are excited and proud to share that Thomas Bredenfeld has produced a fantastic set of video tutorials over at LinkedIn Learning (formally video2brain).
He covers everything! After watching these tutorials (over 100 of them), you'll certainly be a master at Pano2VR.
Did you know …
… that in order to display a Google map, you will need an API key?
If you've seen this error in your map, it means you need to grab yourself a key. You can get them from here and you can add them to the Maps skin element's properties.