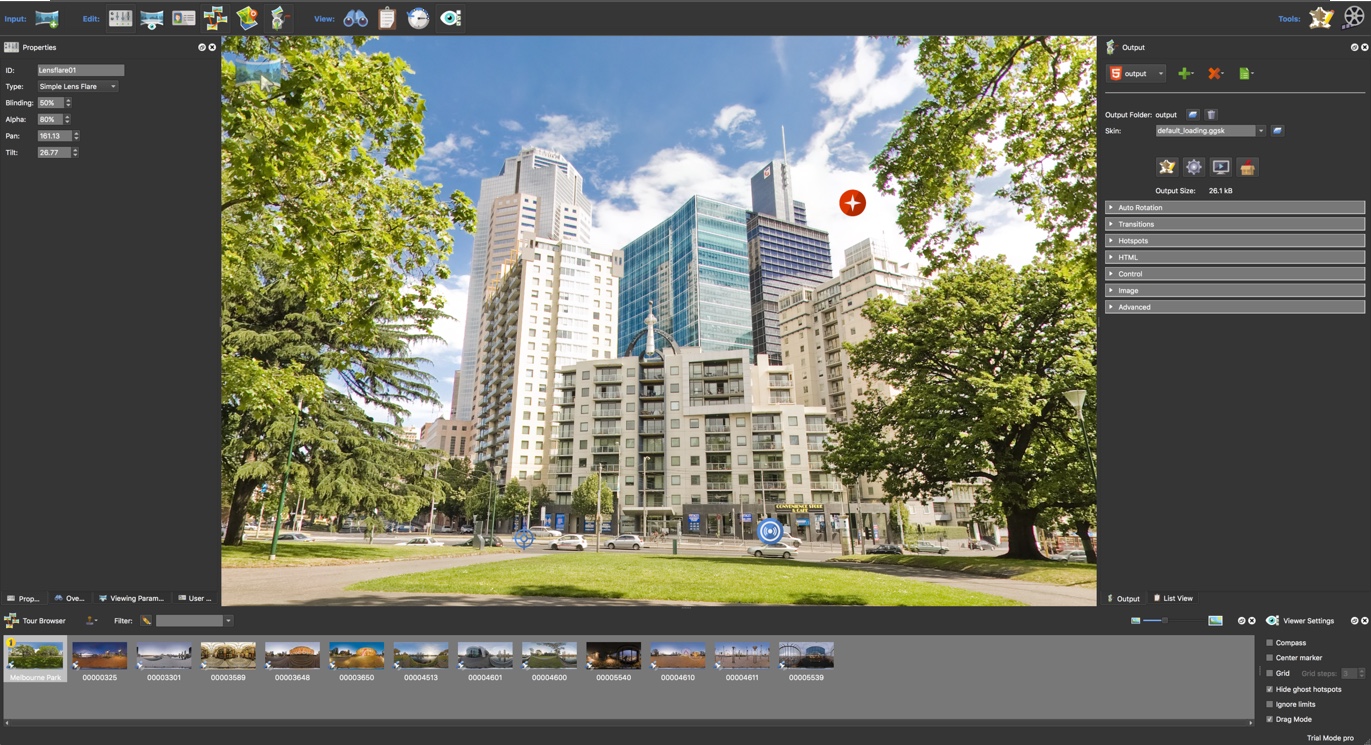 What's New in 5.1
The most prominent change in version 5.1 is the addition of Projections. We added projections to the Viewer and Animation editor and even added skin actions for them. We've also added Video Popup elements to the Skin Editor, made working with 360º video easier and added a few more other tools for a better workflow.
See a list of changes.
Projections
You can now use projections everywhere! In the Viewer, right-click and select a projection from the menu. In the HTML5 output, you can also right-click and choose a projection and add the Wow factor with the Fly-in feature where the panorama opens in one projection and ends in another; a common fly-in is from stereographic to rectilinear.
Skin Editor
Now, you can embed videos in the skin. Just add a video element, select your source and you're done. To make it easier to scrub through a video, we've also included a seekbar. And to make it even easier, we've added new components for video pop-ups.

Projections can be controlled or triggered with new skin actions. For instance, you can add a button that changes the projections.
Animation Editor
Animation between projections has been added to the Animation Editor. We've also added 360º video panorama support (currently macOS only) so you can direct the viewer through the video. Learn more.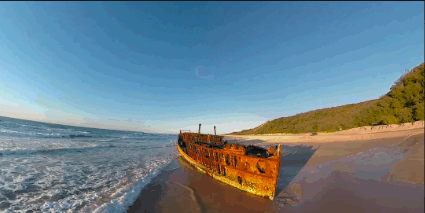 360 Video Panoramas
We've supported 360 video panoramas since 2007 but processing them always needed a few steps. One of them being that the video had to first be converted to a 3x2 format. You might be happy to hear that we've eliminated that step! Just add the video file (and a poster image) and output to HTML5. And, of course, you can change projections! Learn more.
More features
You'll find a lot of smaller changes and additions to 5.1 including the auto tagging feature that will tag your image or video with useful keywords like, Has GPS, Not linked, etc. You can then filter these tags in the Tour Browser which is especially useful when working with large projects.
We've also added a new input and output format: a strip specifically for use with the Oculus 360 app and Samsung's GearVR.
You can now change the colors of polygon hotspots and using skin actions control specific polygon hotspots.
Documentation
If you ever get lost and/or curious, you can also check out the documentation for the beta release right here. You'll also find the documentation within Pano2VR by going to the Help menu and choosing Help.
We also suggest you subscribe to our YouTube and/or Vimeo channels and bookmark the What's New in Pano2VR 5.1 playlist.
Panorama images © Panedia