Today, we've released another beta of Pano2VR 7. This is mostly a bug fix, but we have added a few new features we'd like to share with you.
We will hold a webinar on November 23rd, 2022, to go over some of the new features we've added in beta 5 and beta 6.
Finally, we have increased the storage limits to Gnome Cloud's upper tiers.
Google Fonts Embedded in Default Skins
Our built-in skins now have their fonts embedded. When the project is generated, you'll see a Fonts folder that contains the fonts used in the skin. This also means you can share skins and components with the embedded local files.
If you'd like to update your skins and components to have offline fonts (or files), use Local Files in the Code Element and take a look at the built-in skins. They all have a code element called local_fonts.
The Local Files can also be used for javascript libraries, CSS files, images, etc.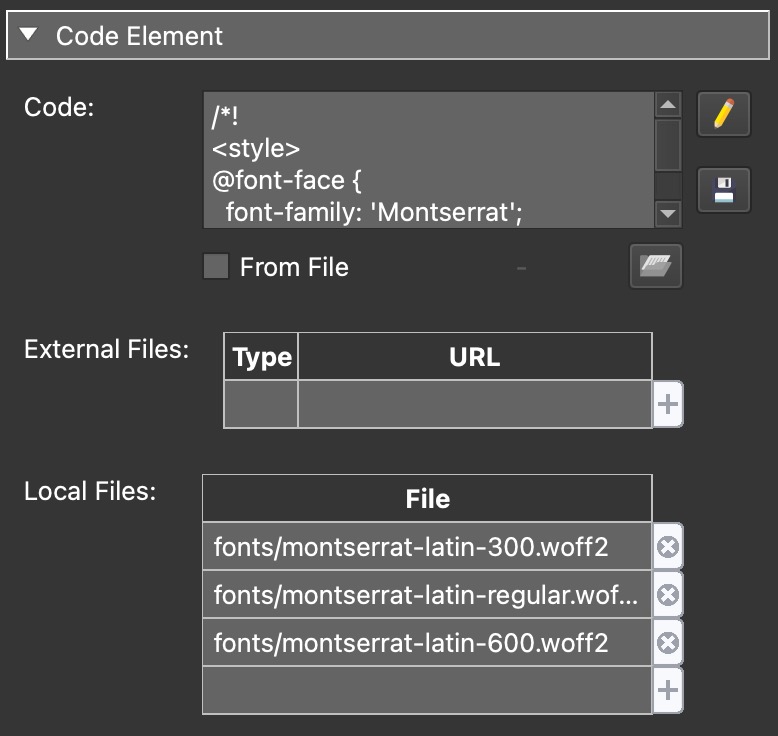 Lazy Loading of Skin Images
If a project has a lot of nodes and, therefore, many thumbnail images, downloading all those images can not only cause a project to load slowly, but it will also unnecessarily use a lot of traffic.
So we've added an option to the Image, Node Image, and Button Elements called Lazy Loading. When this option is selected, images will load only when they are needed. When the option is not selected, all the images will be downloaded once the tour is opened.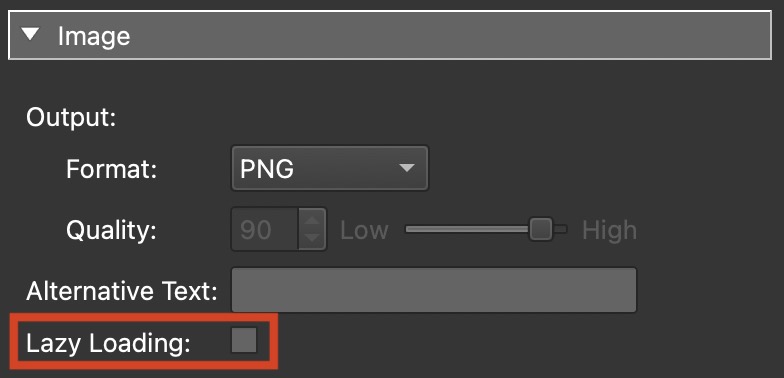 Other features added:
Language button added to the Material Dart skin for projects with multiple languages
New Logic Block Trigger: Translations Count that can be used to show or hide a Translation button based on the number of languages added to the project
A feature added to the HTML file that will trick the browser into downloading changes added to a project uploaded to the Gnome Cloud and for Live Update
Fixed
Certain files were not uploaded to the Gnome Cloud or added to the Package output
Fixed an issue generating very large projects
Numerous fixes to the built-in skins
Fixes to sounds
Fixes to the Text Box Element
Fixes to skin translations
Please see our What's New page in the documentation for the full change log.
Webinar
Join us next week (Wednesday, November 23 at 16:00 UTC/17:00 CET) for a live webinar where we will cover some of the latest features, like how to use the additive and absolute modes in Logic Blocks and how to add embed fonts in a skin.
---
To update, go to Help > Check for Updates in Pano2VR 7. Or download the update directly and install it manually.
Again, thank you to everyone using the beta and sending your feedback!
★ Pano2VR 7 is still in beta but is available to purchase. If you'd like to buy a license for version 7, log in to your account to see what options are available. Please note that if you purchased Pano2VR 6 pro after January 26th, 2022, you will receive a license for version 7 with your purchase. If you bought a license before January 26th, 2022, you will have to pay a small upgrade fee for the version 7 license.