Google recently announced its new Google Maps Platform and with it comes a change in their pricing for their map APIs starting June 11th. Due to this change, we needed to make some adjustments to our API calls. Please update to the new releases (Pano2VR 5.2.4 and 6 beta 3) as we may need to block the old API keys to the maps which may cause the Google Street View export to stop working or be limited in functionality starting in early June.
Pano2VR 5.2.4
Adds some optimizations for Google Maps API calls.
Download the update here or go the Help menu and check for updates.
Pano2VR 6 Beta 3
Pano2VR 6 Beta 3 is now available and it brings fixes and improvements.
Here are some highlights:
AutoTags can now be used in the Skin Editor
Roll can be disabled in the gyroscope
Simple Floor Plans can now be aligned and have background transparency
Pan/Tilt/FoV can now be specified with Direct Node Access
Pinned elements can now be locked
See the full list of changes here.
You can download beta 3 here (Click, Show all downloads) or go the Help menu and check for updates.
To get a license for version 6 beta, you will first need to purchase a version 5 license and then you can receive the free upgrade when you log in to your account. If you already have a version 5 license, just log in to your account to see what options are available to you.
2018 Epson International Pano Awards
Finally, it's that time of the year!! The Epson Pano Awards are open to everyone and early bird entries are open until July 9th, 2018. The images that are submitted are truly amazing. Even if you don't submit, the galleries from years past offer a lot of inspiration.

Pano2VR Workshops at
IVRPA

Conference

Don't forget! If you're going to Tokyo for the IVRPA Conference, be sure not to miss Martin's workshops. You can sign up here. Note: You must hold a full conference ticket to participate.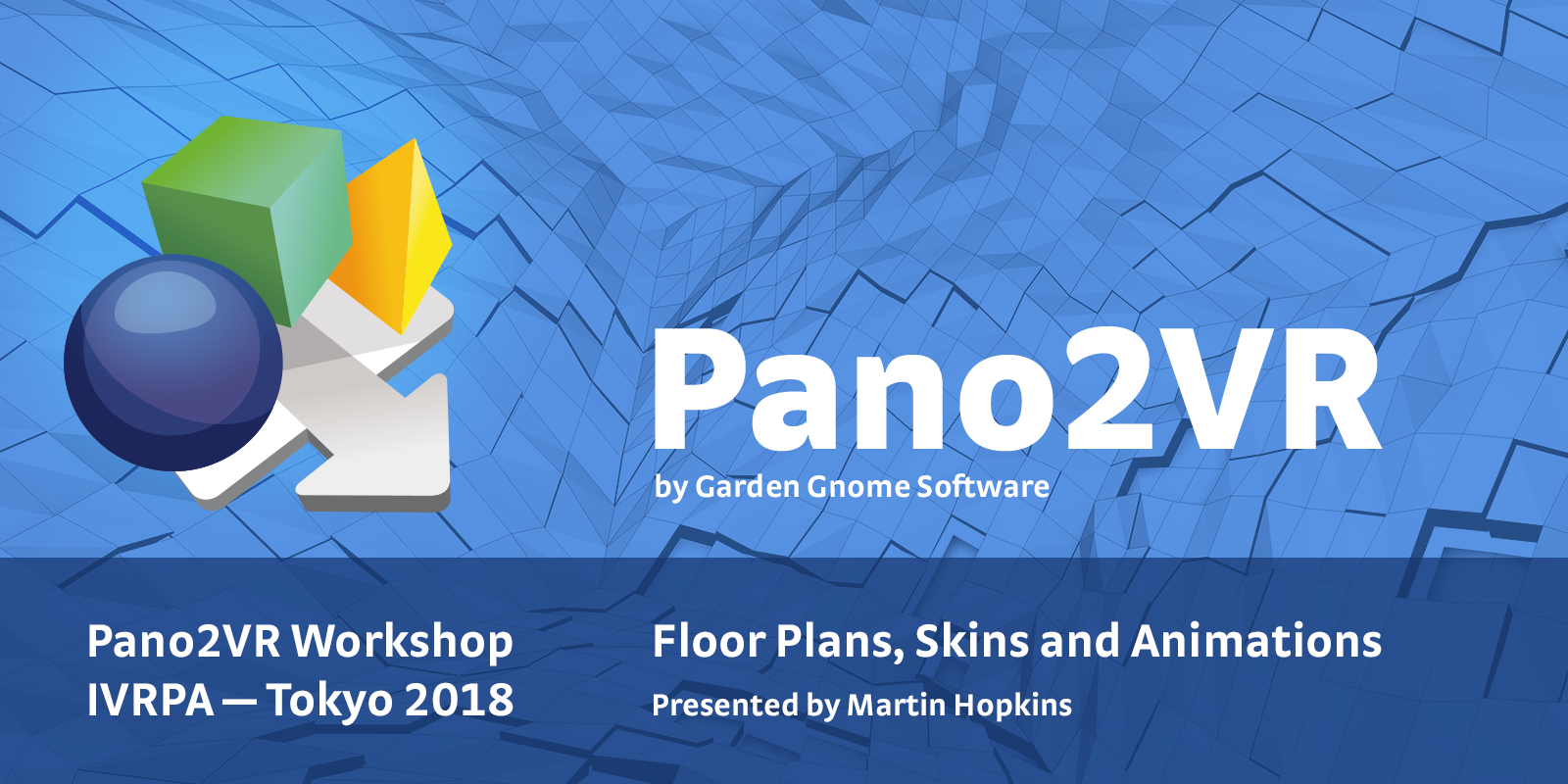 Meet up with us at the Street View Summit
Just another reminder that we'll also be attending the Street View Summit in San Francisco at the end of May. If you'll be there, be sure to find us!