This is the documentation for Pano2VR 4. You can find the new documentation for Pano2VR 5
here
.
However, this document is still valid for the current version of Object2VR!
Pano2VR – Help
Object2VR – Help
The Skin Editor's interface has 3 main sections: the Tree, the Editor, and Properties.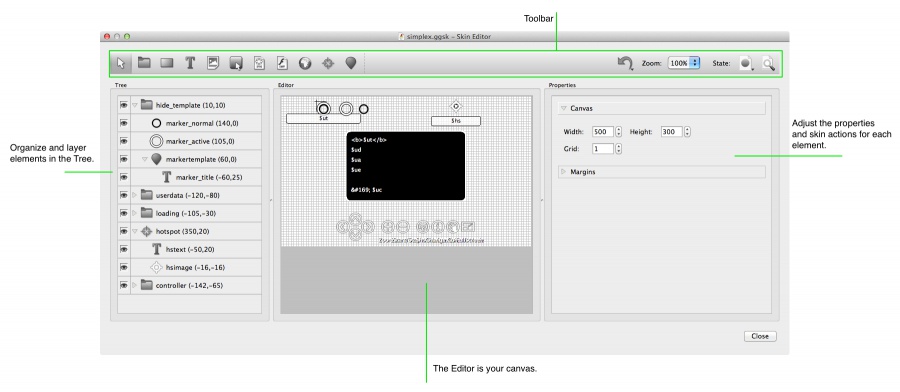 ◊ TIP: To gain more editing space for the canvas, slide the dividers on the left and right side of the Editor to hide both the Tree and Properties sections. You can also toggle the Properties section on or off by pressing Ctrl+Tab on Windows or Alt+Tab on a Mac.
Video loading…
See also
All tutorials for the Skin Editor
Tree (Skin Editor)
Editor (Skin Editor)
Properties (Skin Editor)
Using the Skin Editor beta
Skin Editor 1.0