We've just released our second beta for Pano2VR 7. This fixes the peskiest bugs like thumbnail and preview images missing in the new skins, translation files not getting translated because of apostrophes, and wrong FoV settings being used.
There are still many issues we need to fix. If you've sent us an issue report and it's not fixed yet, just know we'll get to it. While we're at it, we'd like to thank everyone testing and using the beta and thank you for taking the time to send feedback! If you'd like to keep an eye on current issues and what's been fixed, refer to this page.
We've also added a few small features. One, in particular, you'll find in the Skin Editor. There is now an Accessibility panel and you can add a tab index to each skin element. This allows for a user to use the Tab key to move through the skin and then activate the element with the Enter/Return and Space keys. ARIA attributes (labels, descriptions, details, and roles) can also be added to elements. We've added these accessibility features to the Orb skin (feather_orb.ggsk). Turn on Keyboard Accessibility in the Skin Configuration.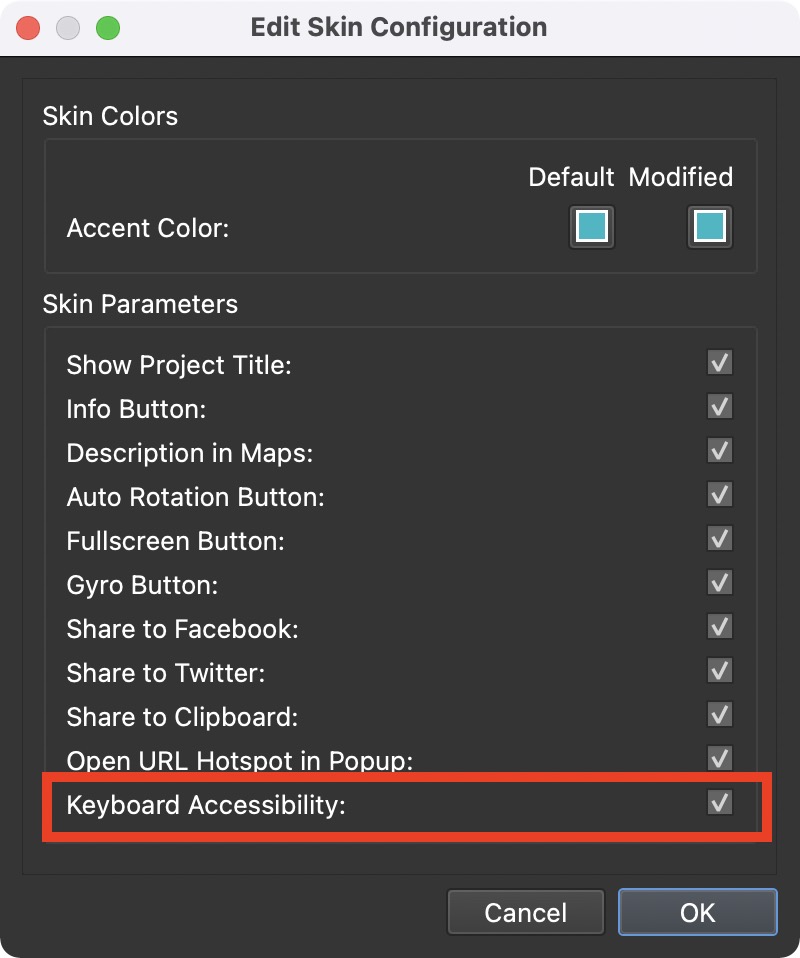 Webinars
We are dusting off our webinar equipment and will be firing it up next week! Join us next Wednesday, March 9th at 5 pm CET/4 pm UTC for our first of many webinars for Pano2VR 7.
Next week, we will present a full overview of the new features including custom properties, the web element, and the VR skins. This will be a good one to attend for anyone who is already working with the beta and also for anyone who would like to know more about the beta before committing to the update.
We plan on holding free webinars every Wednesday. If you'd like to be notified about upcoming webinars, you can sign up for the webinar mailing list. You'll get an email every time we update the webinar page.