Did you know that a VR tour doesn't have to be a walkthrough of a building or home?
Pano2VR can build VR tours, of course, but you can also create impressive interactive pieces that aren't tours at all. You can make interactive games, as we saw in our previous in the wild post.
Or you can build an interactive 360º image to showcase collections and articles like what is done here for Vogue Singapore: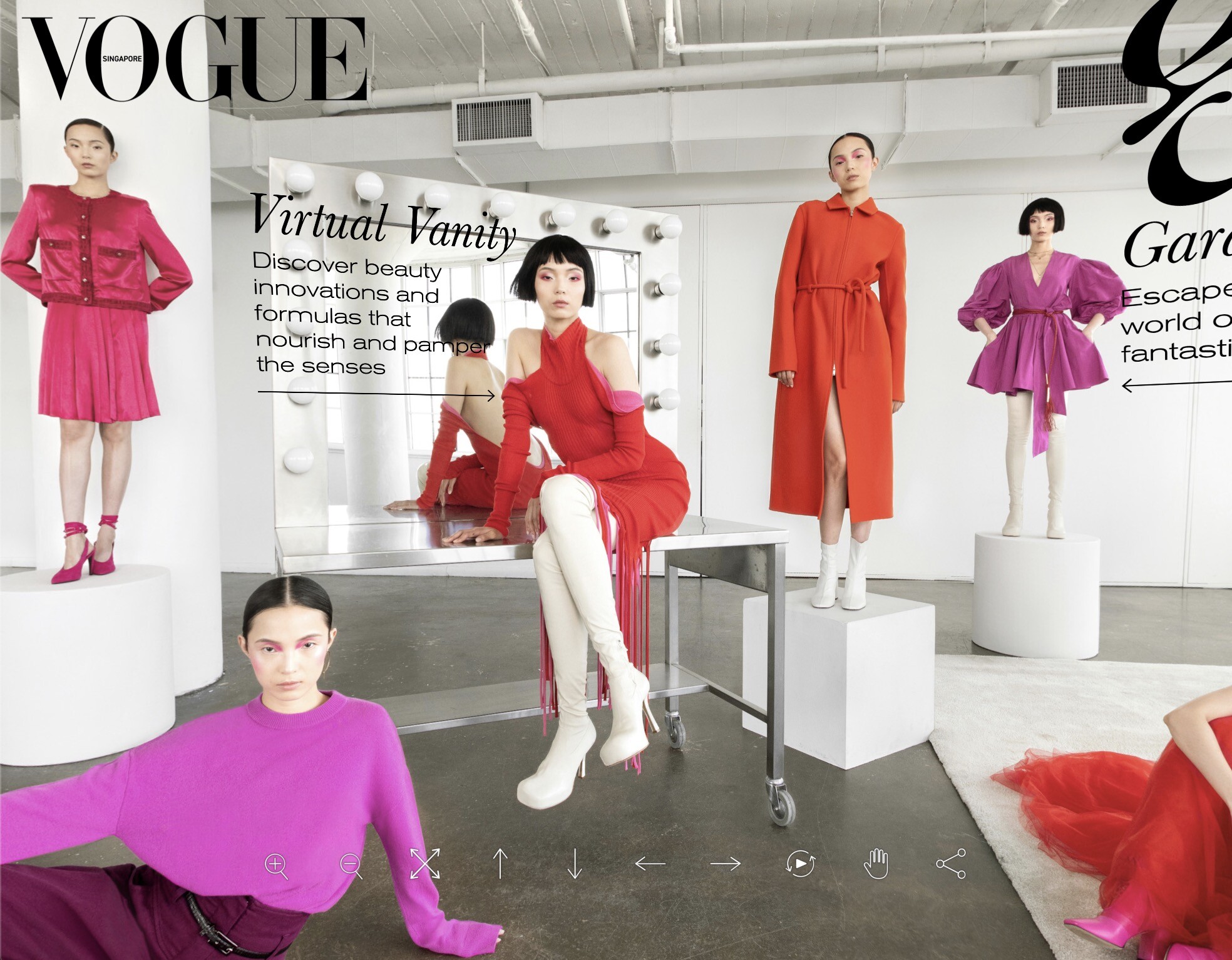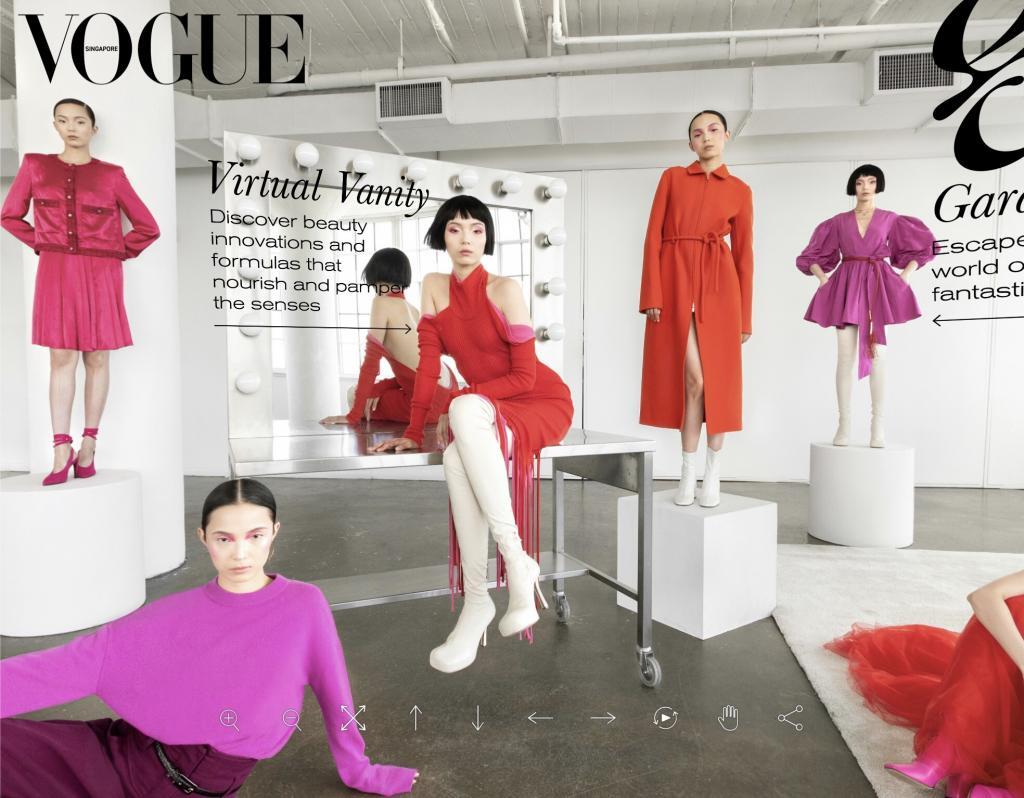 This is the interactive menu for Vogue Studio. It's a single panorama project with an impressive skin built by Thomas Bredenfeld. Thomas worked with Terry Gates, a high-end 360°/immersive fashion photography specialist, to create this stunning interactive piece.
It's a seemingly simple project but look closely at the hotspots. There is a bit of parallax happening there. Thomas was able to create this using some Javascript code he built and applied it to his project. If you would like to learn more about how to extend Pano2VR with Javascript, you can watch Thomas's webinar on the subject.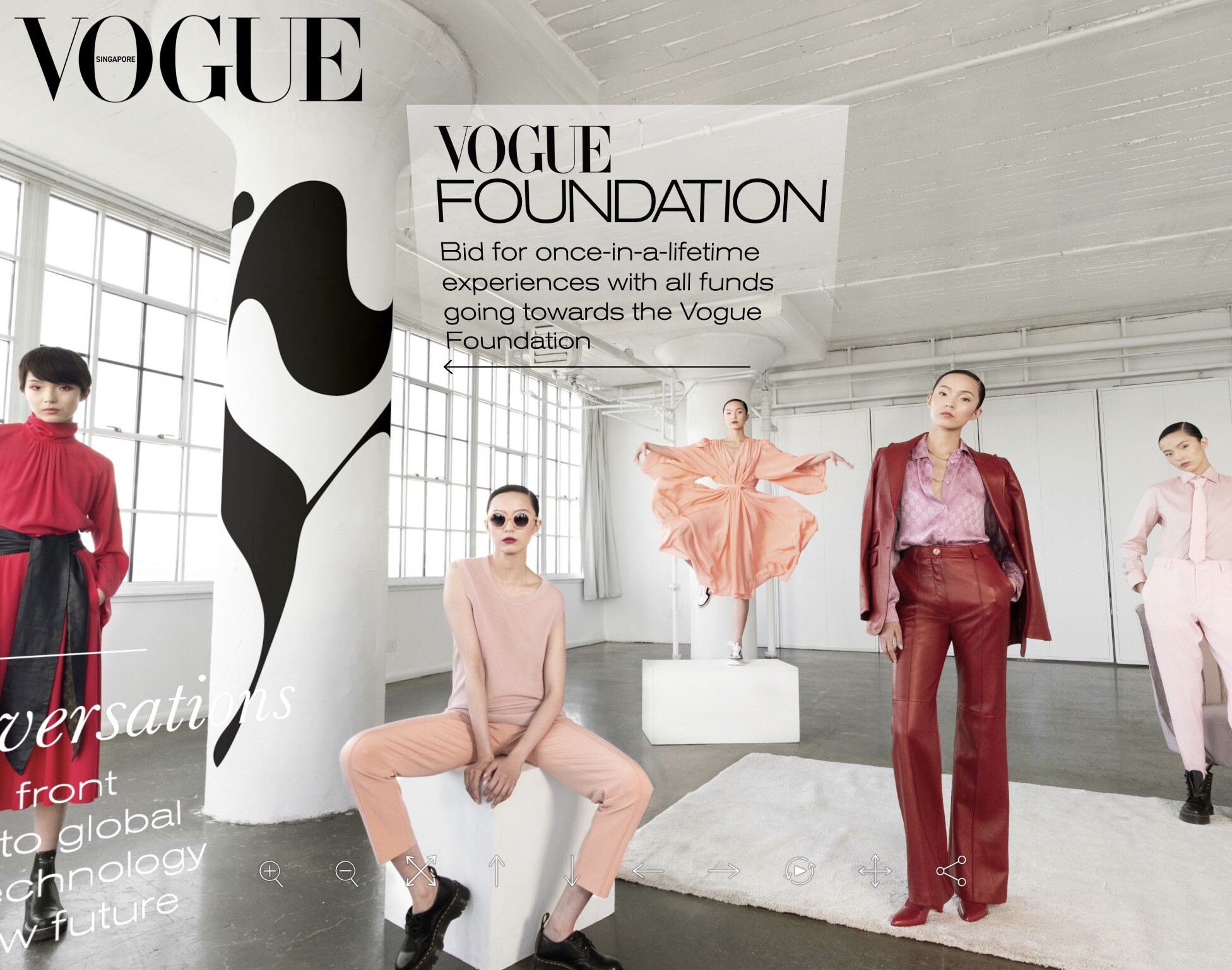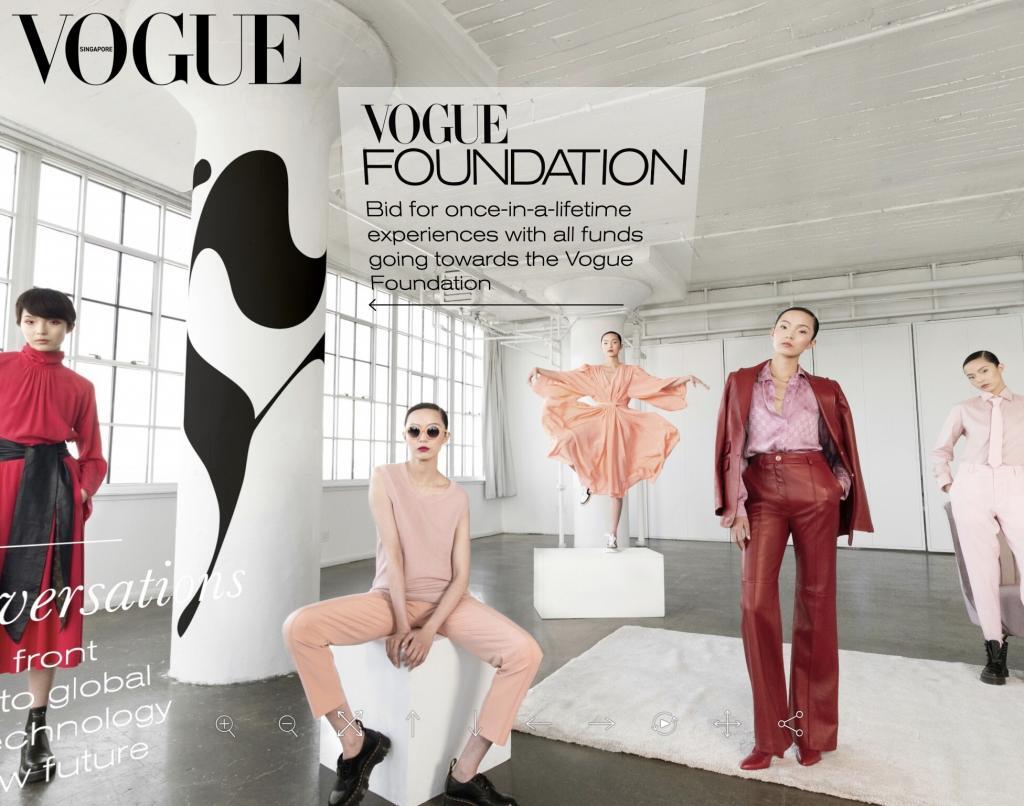 Each model is given an information hotspot detailing the designer the model is wearing. You may also notice that custom fonts are being used. And the parallax hotspots link to various parts of Vogue Studio.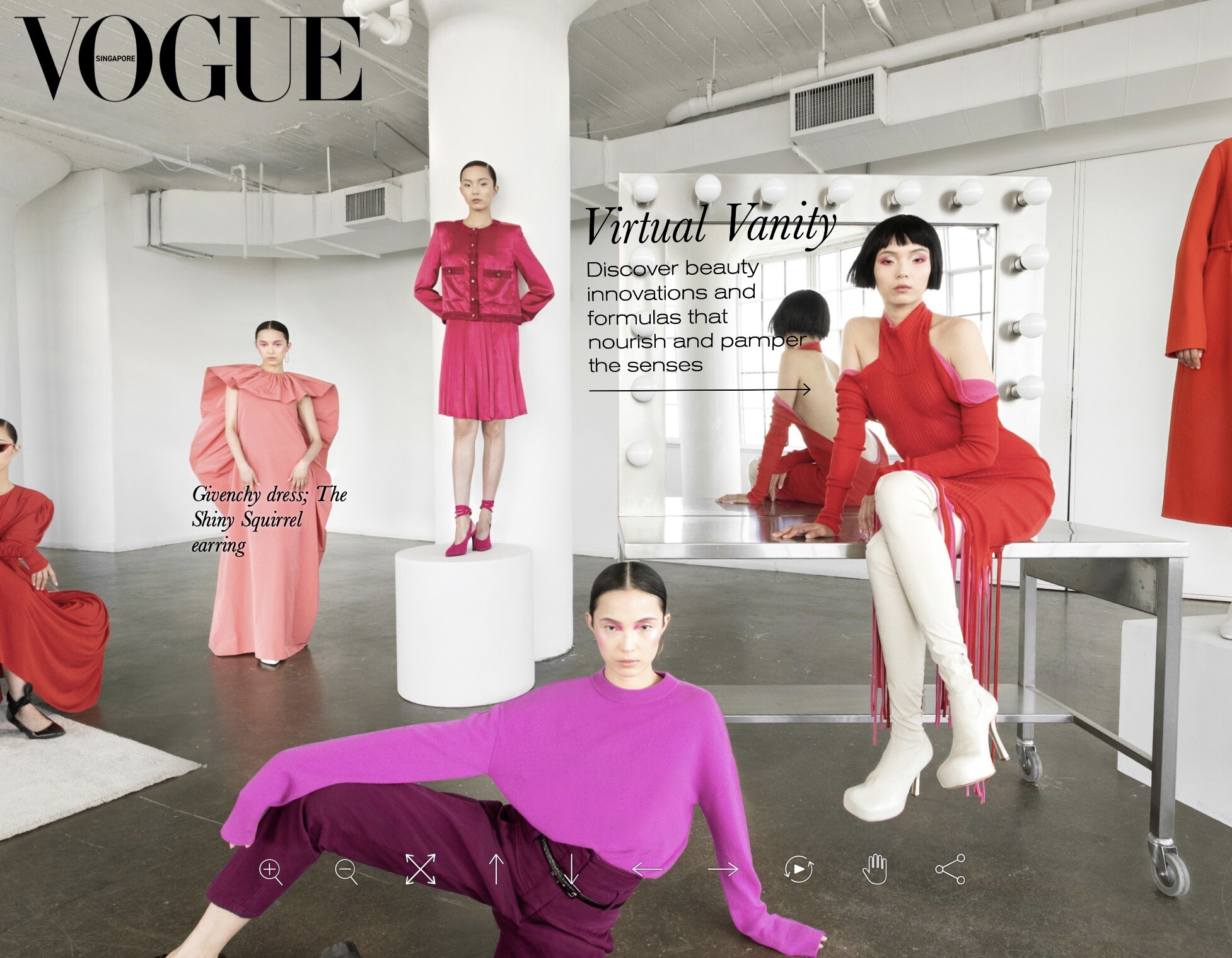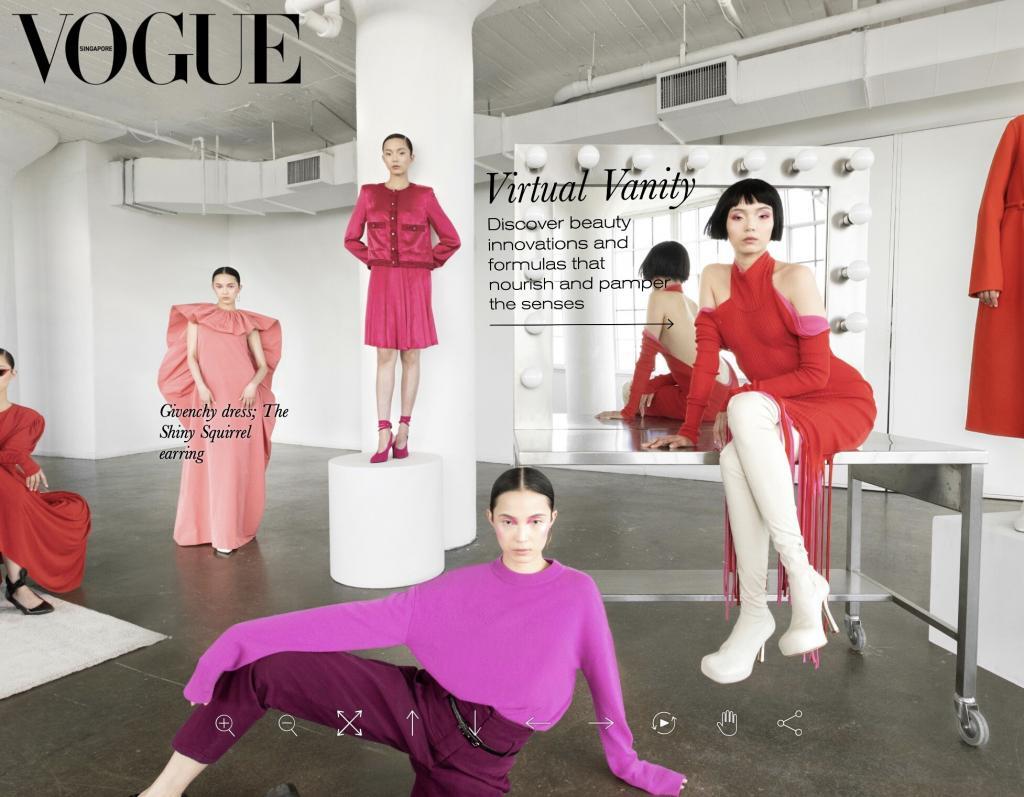 Thomas was able to match the client's wishes by using custom fonts, their icon set, and even by matching the fly-in animation to the client's sketch.
Remember that any image can be made interactive, and a project doesn't have to be a tour, and it doesn't have to be spherical, either. You can create impressive interactive, custom projects with just a single image, and we hope this project inspires you!
---
Did you know…
…that we have been holding live webinars? If you're new to Pano2VR, a seasoned user or curious about the workflow, check out our webinar archive. We cover just about every feature and workflow.
The next webinar will be October 28th, at 15:00 UTC. We will be covering Modifiers in the Skin Editor and you'll learn how to adjust radar beams, create tooltips that follow the pointer, and how to create custom pointers.
You can register here.