Today, we'd like to share this project from Dieter Lukas of Panobilder.de, that was created for their client, L'adresse 37.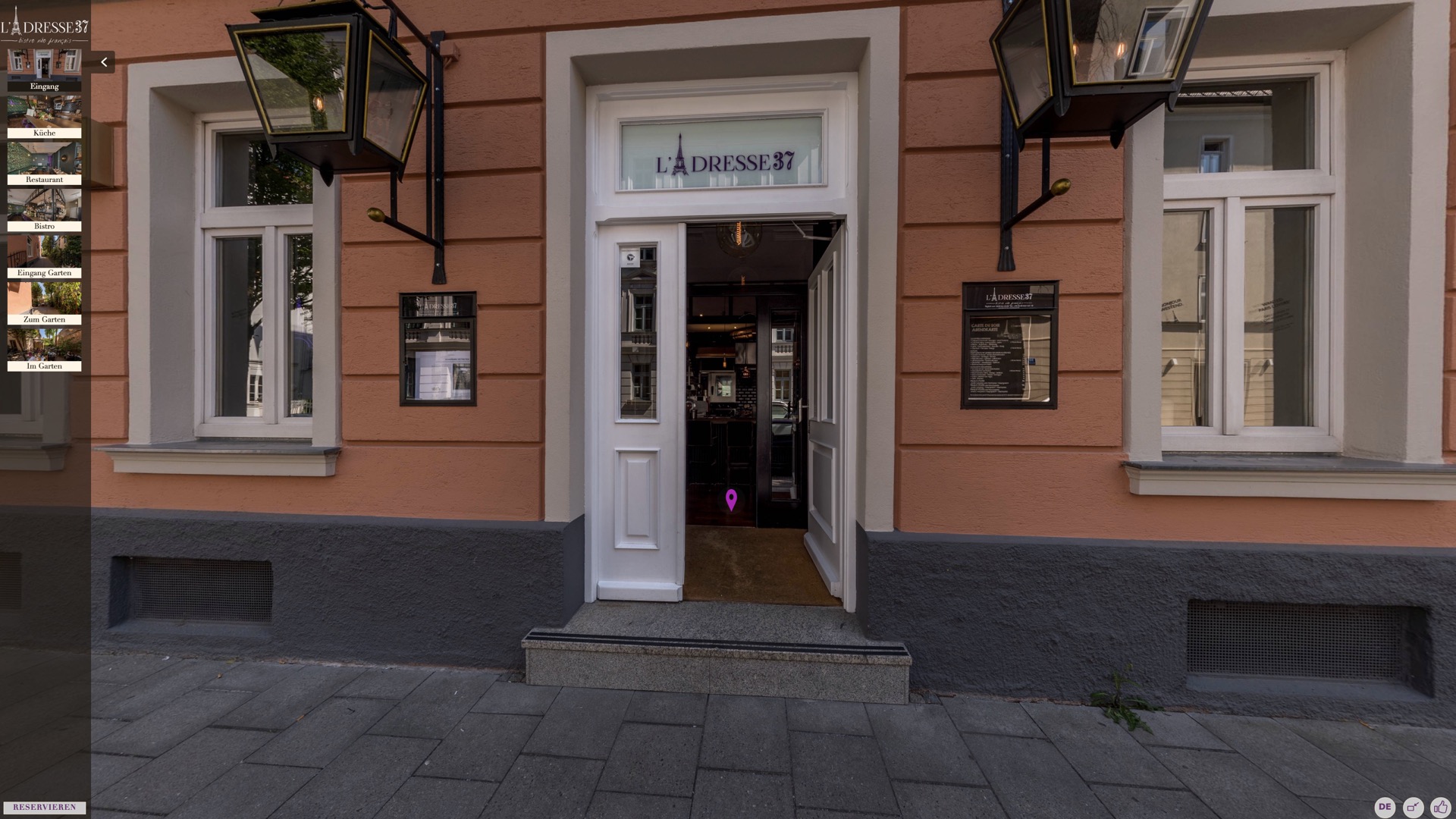 At first glance it appears to be a basic tour. But, as you explore the spaces you discover beauty in simplicity and subtle creativity.
Before reading on, check out the project.
I find the skin design to be clean and inviting. The animated hotspots are just enough to catch your eye and draw you to the the next location.
When you enter the restaurant via the first hotspot, you are presented with fine photography and a wonderfully staged location. And then, as you spin or let the auto rotation take you through, something appears! It wasn't there before! It's a menu?! Oh, what kind of magic is this? Before you know it, you're clicking through a menu and being served decadent looking dishes.
My friends, this is the magic of hotspot templates and 3D distortion!
Awhile back, Hopki showed us how we can use the 3D distortion option of the hotspot template. It's a way to pin images to the panorama and to program them using just the skin editor (and skin actions).
Dieter took Martin's example and used it to highlight the restaurant's dishes. Did you miss this the first time around? Go back and try again. And while you're there, find the restroom. I'd like to personally thank the creative genius who built a living ceiling in a bathroom. I want one. Wait, how do you water it?
Oh back to the tour. You can also change the language to English. And if you're hungry now, you can easily reserve a table by clicking the Reserve button in the bottom left corner.
Dieter kindly shared with us some information about the project. Here's a screenshot of the project:
Five skin variables, 1 timer and 8 3D distorted hotspots were implemented. Here are the assets used in the skin:
Perhaps the most useful are the instructions on how to create those magical hotspot images (which we have updated for version 5):
You might also find the tutorial on Animating Point Hotspots useful:
Thanks for sharing, Dieter!