IVRPA

Belfast 2019

Spring is in the air (on this hemisphere) and that means we are already gearing up for our annual pilgramge to the IVRPA (International VR Professionals Association) conference. This year, it takes place in Belfast, Northern Ireland from June 10th to June 13th. We're really looking forward to seeing our old friends and users and meeting new users and making new friends! See you there!
Comparison of Panotour Pro and Pano2VR pro
A few months ago Thomas Bredenfeld released a video comparing Panotour Pro and Pano2VR pro shortly after GoPro closed Kolor.
It's a great comparison but it is only in German. Last week, Thomas released an English version. So, for those who are still curious about the differences between the two programs or simply need help to find features in Pano2VR after switching, we recommend checking it out.
---
Did you know …
…that you can copy and paste elements in List View?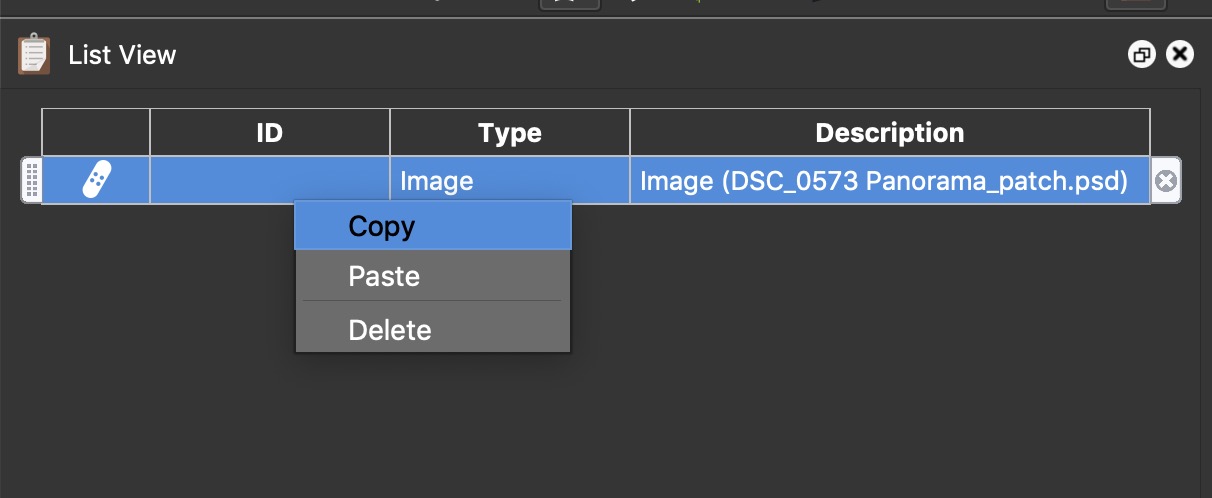 This is useful for a number of tasks. For example, if you have a patch you'd like to apply to some nodes, but not all.
In Pano2VR pro:
Apply the patch in one node.
Copy the patch in the List View (right-click) and choose Copy.
In the Tour Browser, filter the nodes to be patched.
Select the nodes and then paste the patch in the List View.
You've now batch applied a patch to a selected number of nodes.