Ghost Hotspots
A ghost hotspot is a hotspot that is not yet activated in Pano2VR Pro. The ghost hotspot acts like a placeholder in that it shows where all images are located in reference to the current hotspot; it will only appear if the image has location data.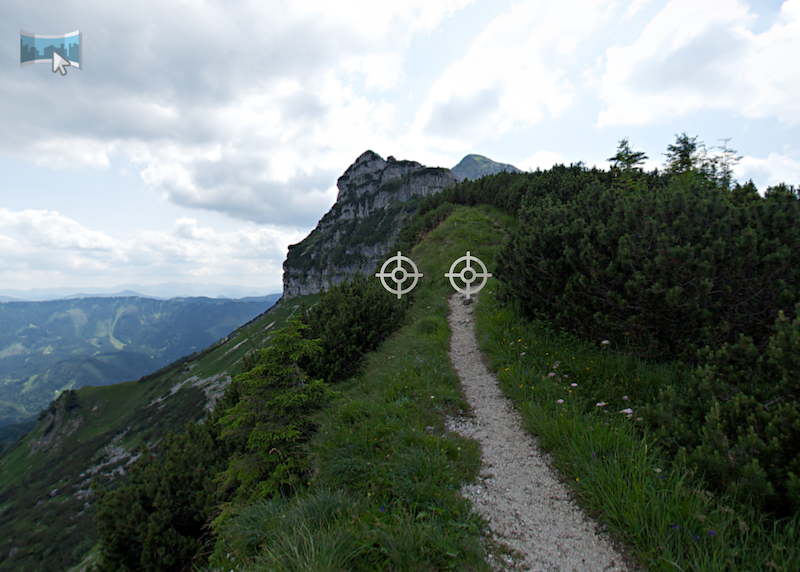 To activate a ghost hotspot, double-click it.
If you have a large tour, you may see many ghost hotspots which may not be preferred. In this case, you can select, Hide ghost hotspots in the Viewer Settings.
You can also use Filtering to reduce the number of ghost hotspots.
Unfiltered Ghost Hotspots: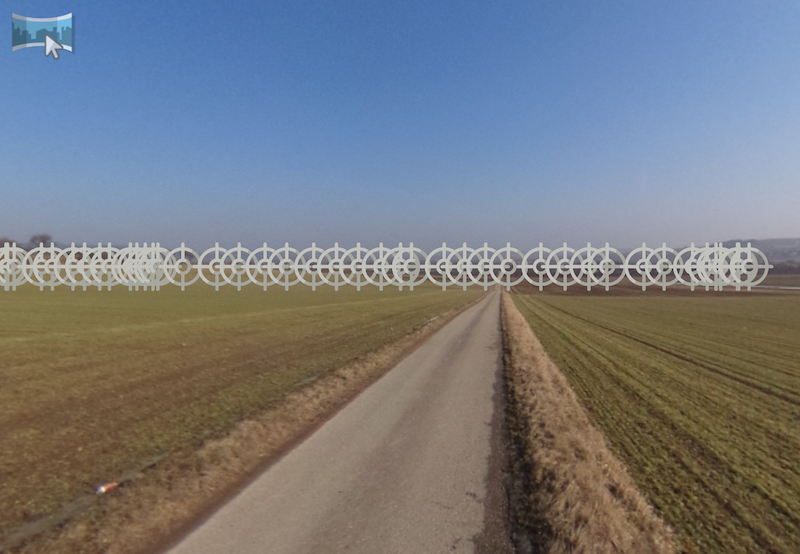 Filtered Ghost Hotspots: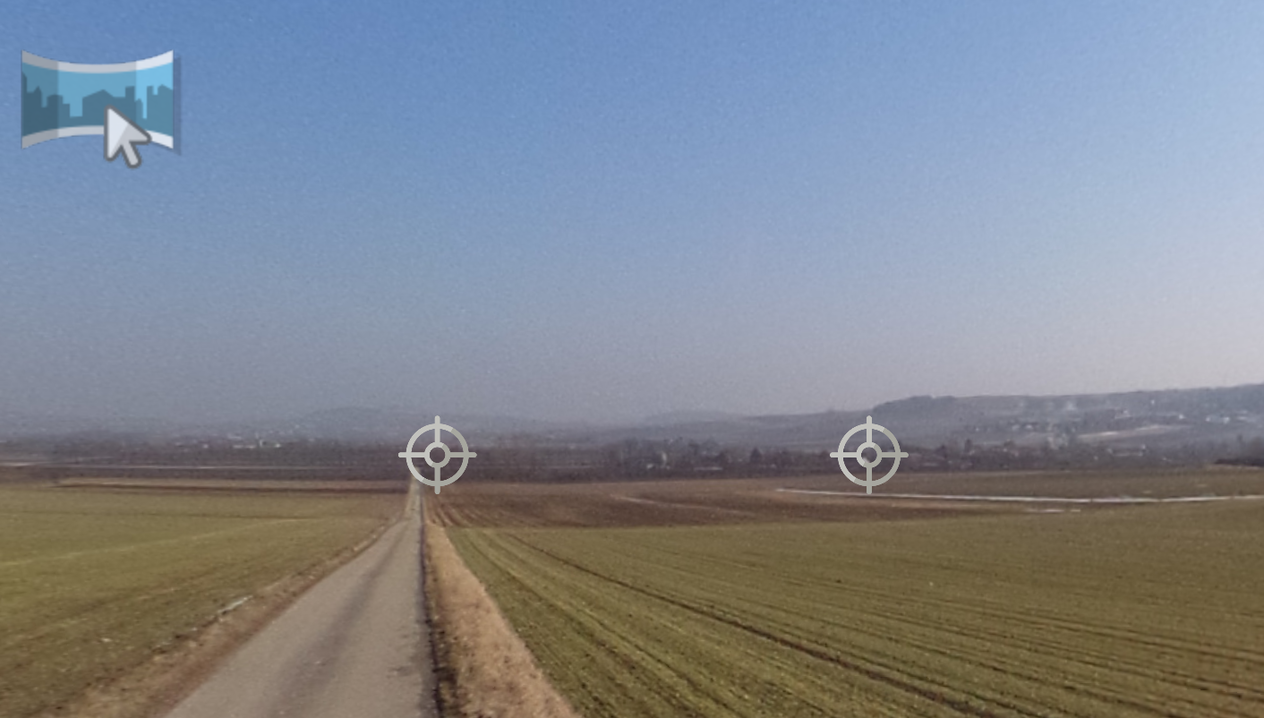 ---
See also